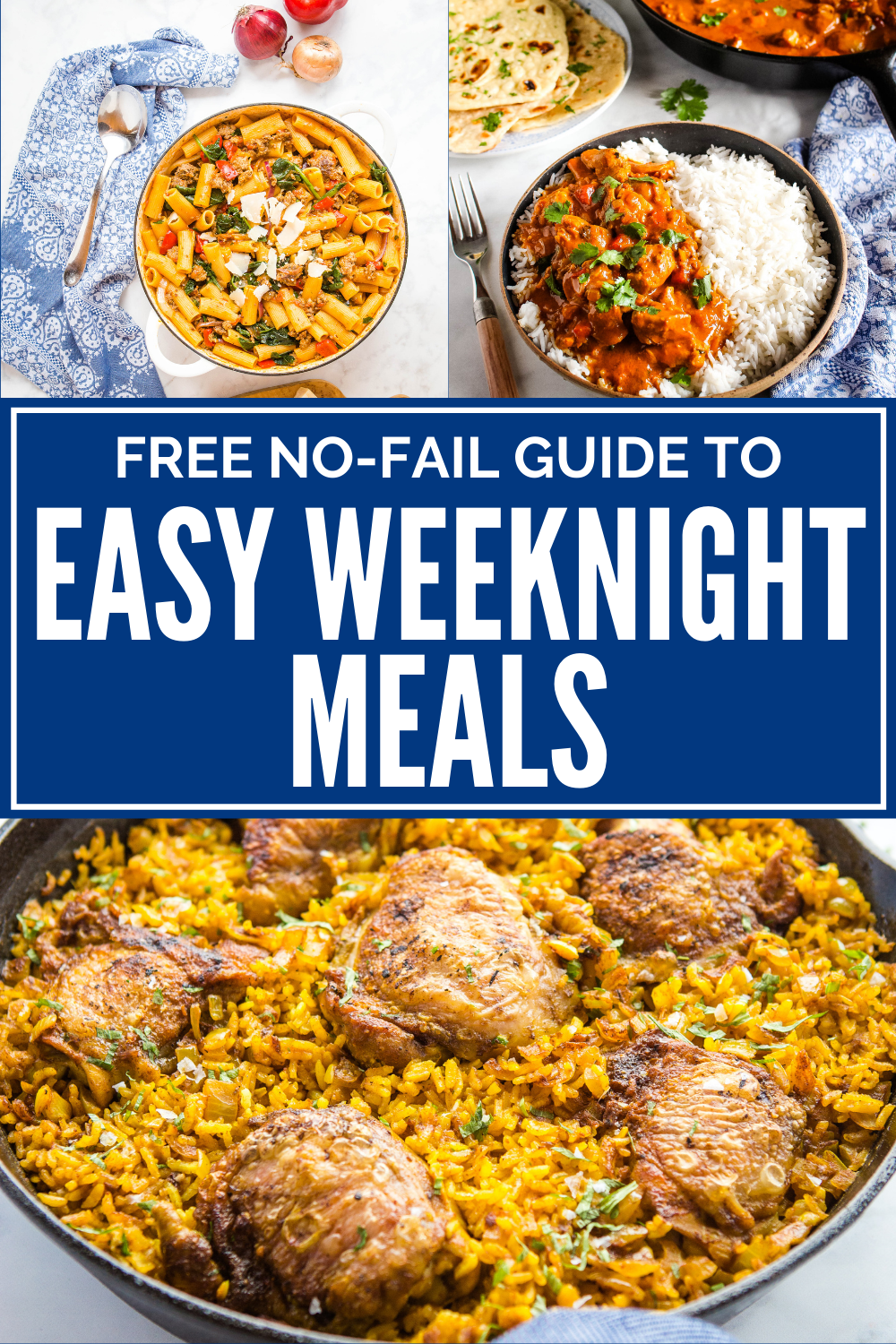 SIMPLIFY YOUR WEEKNIGHT MEAL ROUTINE!
Welcome to my email course!
This FREE No-Fail Guide to Easy Weeknight Meals that's sure to have your weeknight meal times going more smoothly in no time! Thanks for joining us!
If you've ever wondered how to get a wholesome dinner on the table for your family FAST with minimal effort and NO STRESS, this No-Fail Guide to Easy Weeknight Meals is for YOU!
What's in the course?
Simply put, this FREE email course is a collection of my favourite and most helpful tips and tricks when it comes to making meal time easy on busy weeknights. I've made hundreds of meals for my family over the years and I've navigated my way through many busy weeknights with work, school, activities and a hungry family to feed!
You'll learn:
Which ingredients to keep on hand for those days you forget to plan ahead

Why a sheet pan is your best friend for easy weeknight meals

How to make one-pot meals that are healthier and well-balanced

How to make restaurant-quality meals with minimal ingredients

And more!!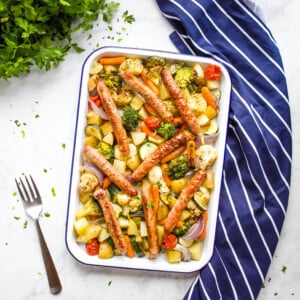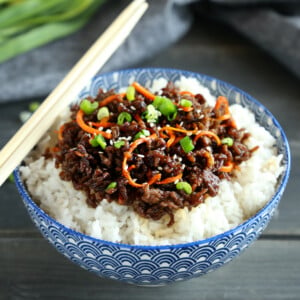 Why should I sign up?
If you have an email address and you're looking for dinner hour solutions, then this Easy Weeknight Meal Solutions Guide is perfect for YOU! Simply read along and apply the tips I share in your own kitchen!
Sign up here!