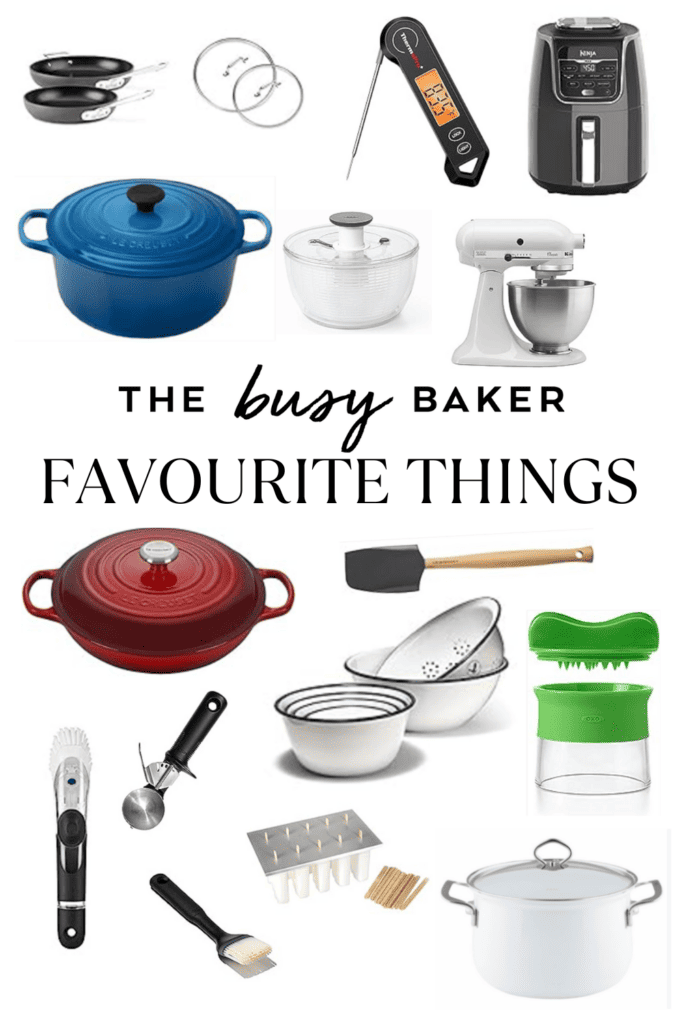 When it comes to cooking nutritious food the right kitchen gadgets can go a long way! Here's our favourite kitchen equipment for prepping healthy meals, snacks, desserts and drinks to feed our hungry families!
Here's our favourite kitchen items that we use on repeat in The Busy Baker Kitchen – everything you'll need for preparing family meals, easy lunches, delicious breakfasts, holiday feasts, and more!
Calling all bakers! Here are all The Busy Baker's favourite kitchen tools for baking. Whether you're making muffins, cakes, baking bread, or whipping up a fancy dessert, these are all our most-used baking items!
We have so many trusted kitchen items we use on a daily basis, and others we use from time to time but couldn't live without! Here's a list of our favourites!
Whether you're thinking about starting a food blog, and YouTube channel or venturing into food photography or videography, here's a list of our tried and true equipment we use on every photo and video shoot for The Busy Baker!