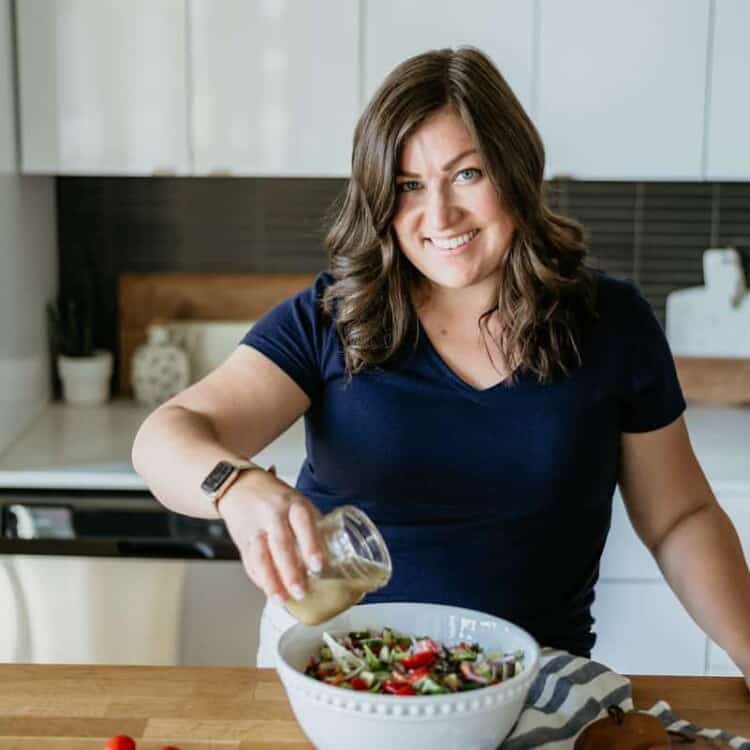 Welcome!
Chrissie Baker is the recipe developer, food photographer and creator behind The Busy Baker. She shares simple and straightforward recipes and cooking & baking tutorials that give readers confidence in the kitchen!
About Chrissie
The Busy Baker is a food blog dedicated to simple and healthy family-friendly meals from scratch and home baking, all with a healthy twist! We love to inspire people to get back into the kitchen and cook fresh, local foods for their friends and families, and we share kitchen tips and tricks to make delicious and healthy home cooking accessible for the everyday home cook.
If you think your brand or product would be a good fit for our more than 1 million readers per month, we'd love to hear from you! The Busy Baker is available for sponsored posts, brand ambassadorship, recipe development, food photography, and sponsored videos for Facebook, Instagram and YouTube. We have a quickly growing following on social media and our blog readership is multiplying every day.
Please feel free to contact Chrissie anytime at chrissie@thebusybaker.ca and let's work together!
The Busy Baker's Media Kit is available upon request.
Interested in sponsoring my newsletter?
The Busy Baker's quickly-growing newsletter has almost 50,000 subscribers with an open rate of 25%. Our audience is made up of home cooks and bakers interested in growing their skills in the kitchen and feeding their hungry families that's quick, easy, and uncomplicated.
Since 2015 we've been sending seasonally relevant recipes and other content to our readers every Saturday in our weekly newsletter, and we've created 5 FREE email courses for readers with all our best cooking and baking tips and tricks to help them become pros in the kitchen!
My newsletter is part of the ConvertKit Sponsor Network, so everything will be handled by the team at ConvertKit.
If you're interested in becoming a sponsor of The Busy Baker's newsletter, please fill out the form here:
**We are not accepting guest posts on The Busy Baker at this time.
**Because of the volume of emails we receive, we are not able to reply to everyone. We appreciate your understanding. If you have a general question about The Busy Baker, please email contact@thebusybaker.ca.
As seen on:
Global TV Winnipeg Morning Show
Save