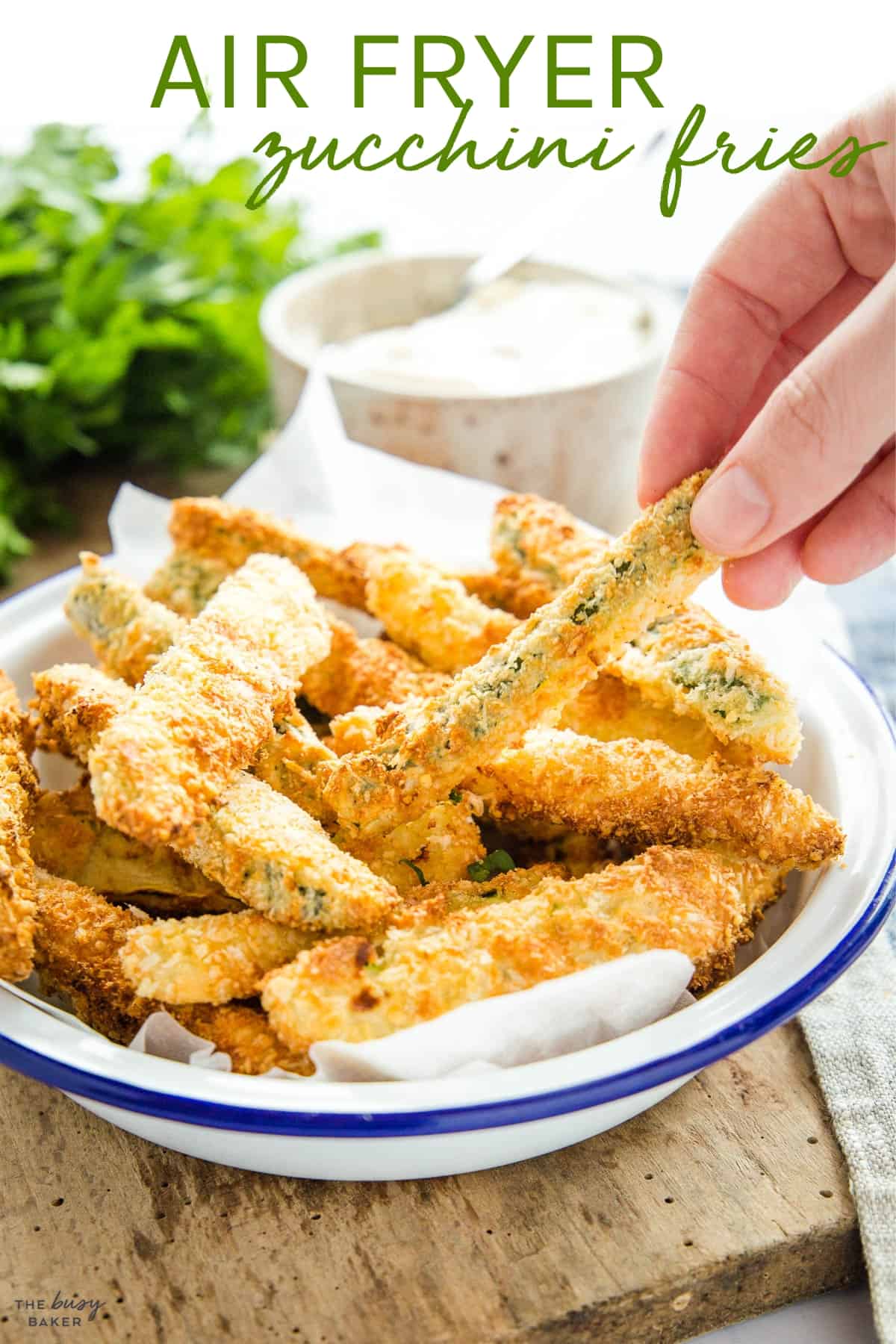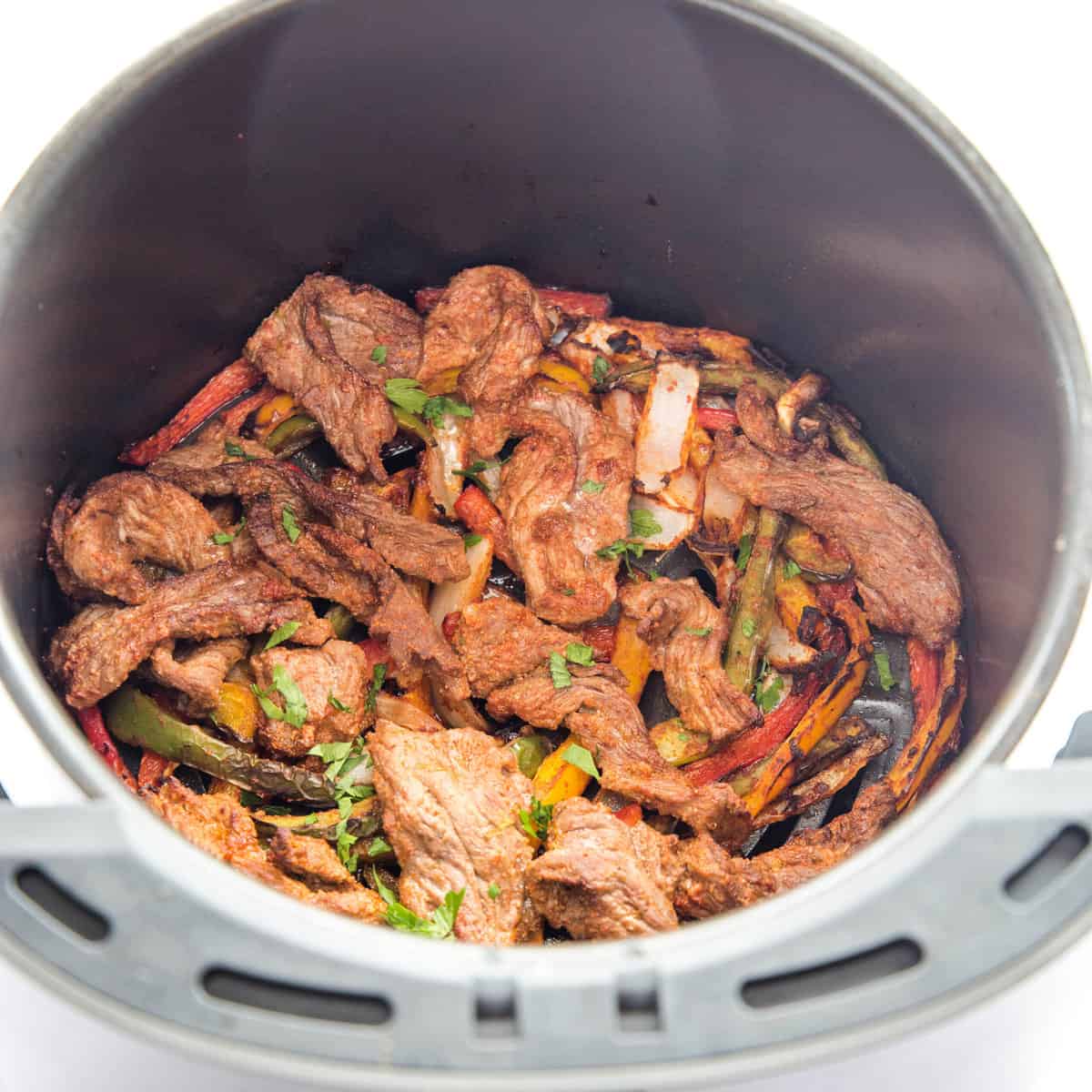 These are our best muffin recipes and our ULTIMATE GUIDE to baking perfect muffins! In this post, we'll teach you how to make muffins, how to prevent dense muffins, muffin pan conversion, creating perfect muffin tops, and more!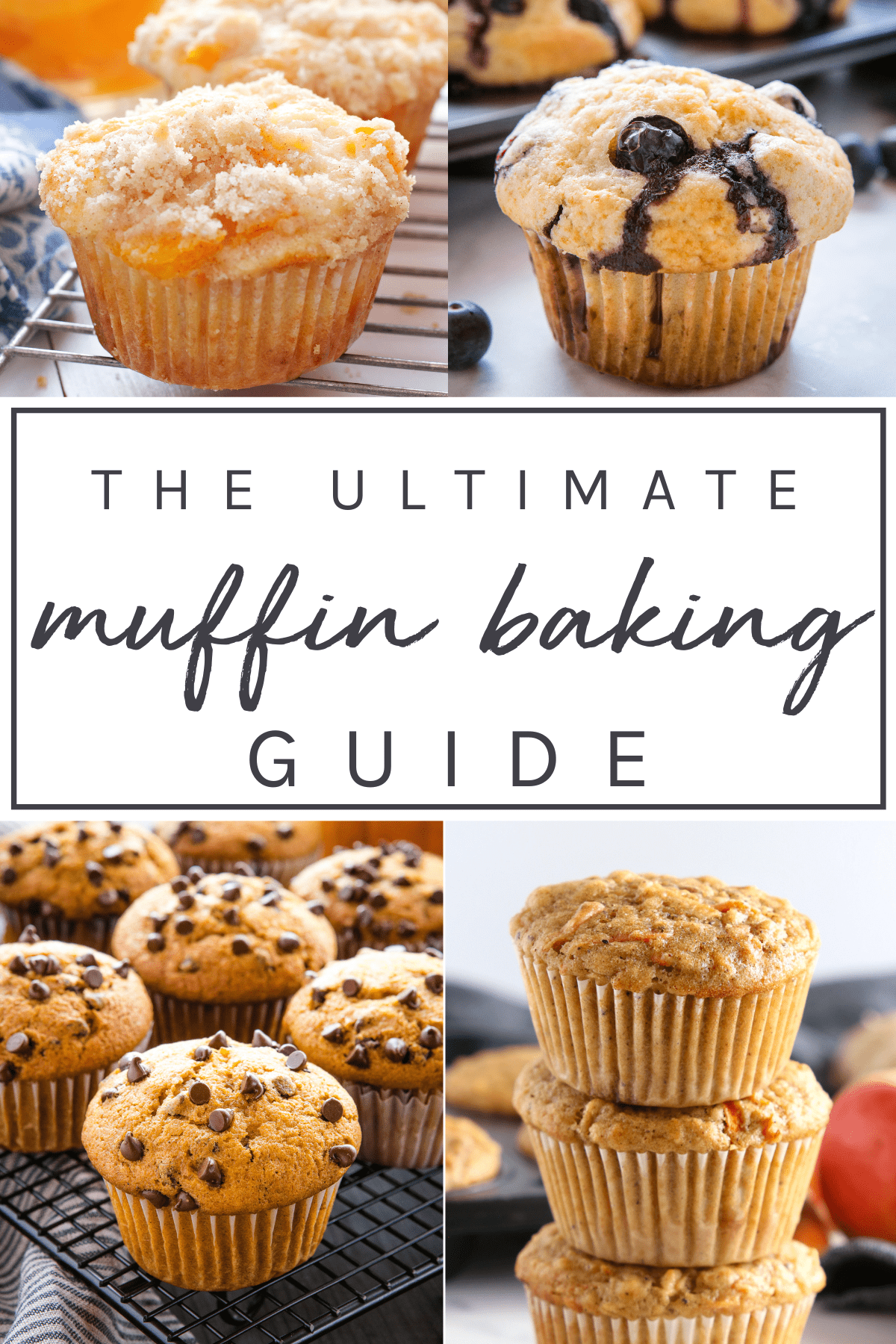 Welcome to our
Ultimate Guide to Baking Muffins
Baking muffins may very well be the perfect rainy day activity. It's relaxing and comforting, and as muffins bake in the oven, your kitchen will smell amazing! And seriously, who doesn't love a warm muffin, fresh from the oven?
The information here is your ultimate guide to baking homemade muffins. Once you're ready to bake a batch of fluffy muffins, use one of our easy muffin recipes. We've got the perfect muffin recipes for any occasion!
Whether you want to bake healthy, sweet, savoury, or breakfast muffins, there are a few basic baking tips that every baker can use to help them create the best muffins. Let's start with those tips!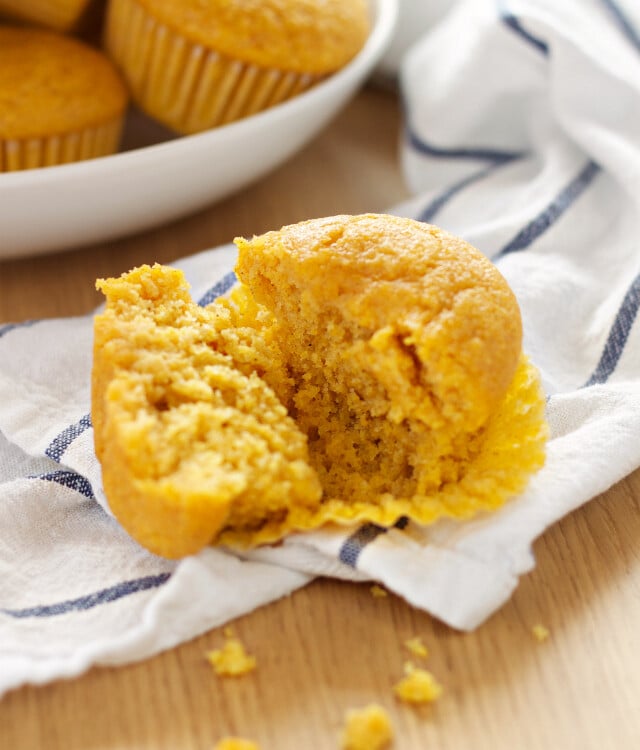 The secret ingredient to
Fluffy Muffins
Muffin recipes are usually made with a simple batter including vegetable oil. This makes them softer and less dense and sturdy than a cupcake made from butter-based cake batter. Melted butter, when added to muffin batter, becomes solid at room temperature (even after baking) which creates a more dense crumb, like a cupcake.
Vegetable oil is liquid at room temperature, so it helps to create a very soft crumb, perfect for muffins! It's my FAVOURITE ingredient to include in muffin recipes!
Muffins should be light and fluffy, not dense. Substituting some of the sugar and oil with applesauce, for example, won't change the outcome too much. You'll still be left with a delicious fluffy muffin, minus some of the fat and calories.
Why are my muffins so dense and heavy?
If your muffins feel heavy, the culprit could be one of three very common mistakes:
Too much liquid – If there is too much liquid in the batter, the muffins will be very dense. Make sure to measure liquid ingredients in the correct type of measuring cup. There's a big difference between measuring cups for dry ingredients and those for liquids.
Too much leavening – If there is too much baking soda or powder in the batter, muffins will rise temporarily, then collapse. This causes them to become dense. For every cup of flour, you only need 1 teaspoon of baking powder or 1/4 teaspoon of baking soda.
Over-mixing – If you mix the muffin batter too much it can create a VERY dense muffin with huge pockets of air inside
Another reason for dense muffins may be that they're simply too full of heavy ingredients, such as nuts or dried fruit. Next time, cut back on the chopped pecans or whatever it is that you're using. Never add more fruit, nuts, chocolate chips, or any other add-in than the recipe calls for because it can change the end result!
How full should muffin cups be?
Typically, muffin cups should be 2/3 to 3/4 full of batter, before baking. Muffin cups that are 3/4 full will give you nicely domed muffins; any more batter than that and you'll risk an overflow.
How to make jumbo muffins like Costco or Starbucks?
If you're hoping for big, bakery-style domed muffins, adding more batter will not necessarily give you the result you want. The key to creating big muffins is in the oven temperature. An oven set to 350 degrees Fahrenheit, for example, will take longer to bake muffin batter than an oven set to 425 F. During that longer baking time, the leavening agent will have the opportunity to release its gases, causing that high top to collapse.
How many mini muffins are in a regular-sized muffin?
Let's face it; there are times when a regular muffin is just too big. The good news is, recipe conversion for muffins is pretty simple! Let's lay out the facts:
Mini muffins are one third smaller than standard-sized muffins.
If the batter for your muffin recipes makes 12 standard muffins, it will yield 36 mini muffins.
2 standard-sized muffins are equal to 1 jumbo muffin, so a batch of batter for 12 standard muffins will make 6 jumbo muffins.
What's the best way to store muffins?
Similar to any other types of bread, muffins should be placed into an airtight plastic bag or an airtight container. Properly wrapped muffins will keep stay fresh for 3-4 days at room temperature.
Can you freeze muffins?
If wrapped well in an airtight container, frozen muffins will keep well for up to 3 months. NOTE: To prevent condensation on the muffin tops, be sure that muffins are completely cool before freezing. If you're freezing muffins in layers in a deep container, add a layer of parchment paper between the layers to prevent them from sticking to each other.
Sign up for our FREE email course to learn even more about muffin baking!
Muffins are SO easy to make by hand and don't require any specialized kitchen equipment! Here's a list of our favourite kitchen products for muffin baking (affiliate links):
Now that you have those muffin baking tips in your back pocket, it's time to find a recipe to bake!
Pumpkin Muffin Recipes
Our most delicious pumpkin muffin recipes!
Healthy Muffin Recipes
Our most deliciously wholesome muffin recipes!
Muffin Recipes with Fruit
Low Carb Muffins
Our best muffins that are low carb and diabetic friendly.