These Healthy Pumpkin Cornbread Muffins are a delicious twist on traditional cornbread. They make a tasty snack, plus, they're one of the best muffin recipes to serve with a big bowl of chili, soup or stew!
NEVER MISS A POST! FOLLOW ME ON:
Guys, is there anything better than winter comfort food? If there is, I can't think of anything right now – probably because we're still in the thick of winter where I live and I'm still scraping my car windows in the morning when I go out to drive the kids to school. Well, actually, I'm watching my husband scrape the car windows from inside my warm house because right now I'm dealing with a fractured shoulder and on some pretty sweet pain medication, so I'm not driving anything. Except my family…crazy.
In all seriousness though, my shoulder is healing quite well so far and I'm hoping and praying I'll be able to go without my shoulder brace pretty soon. I haven't been in the kitchen much over these last few weeks given the fact that cooking with one arm is a HUGE challenge, but I have been attempting easy recipes like these Healthy Pumpkin Cornbread Muffins and lots and lots of Crock Pot recipes. Seriously, LOTS.
My husband's job has him working outside this winter as a snowboarding instructor on a nearby mountain and when he comes home at the end of the day he's always craving something warm and filling. Of course, I'm more than happy to oblige, especially if it means I can pull my crock pot out and bake up something delicious!
One of my favourite things about these Healthy Pumpkin Cornbread Muffins is that they're so unbelievably moist. I've had traditional cornbread many times and I'm often struck by how dry it can be – that's definitely not the case with these Healthy Pumpkin Cornbread Muffins since they're full of pureed pumpkin and Greek yogurt. And even better? They're SO low in fat!
I hope you enjoy this recipe for these Healthy Pumpkin Cornbread Muffins! Let me know in the comments below, what's your favourite winter comfort food recipe?
NEVER MISS A POST! FOLLOW ME ON: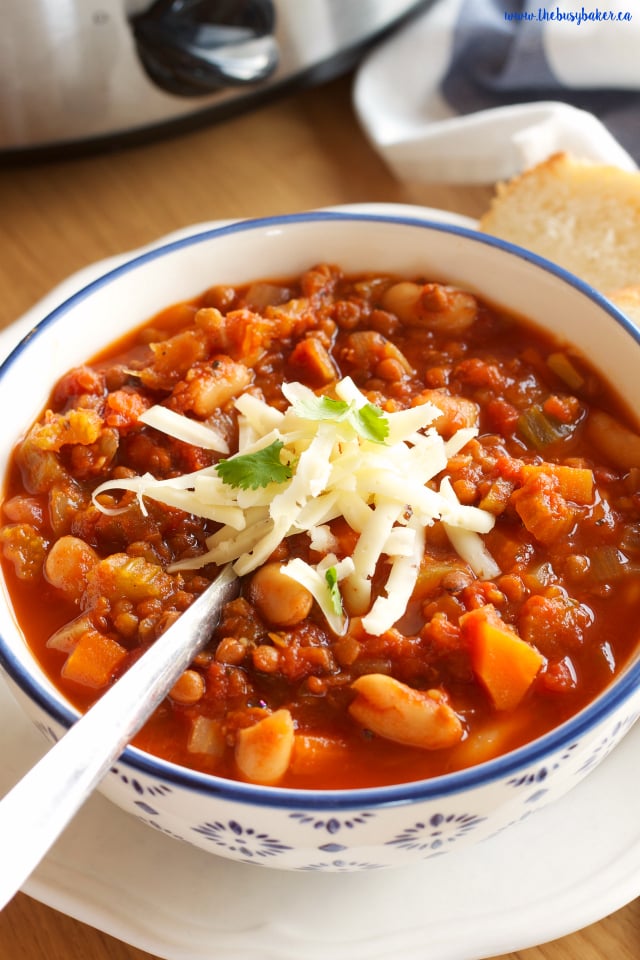 This Crock Pot Vegetarian Chili is one of my favourite recipes ever!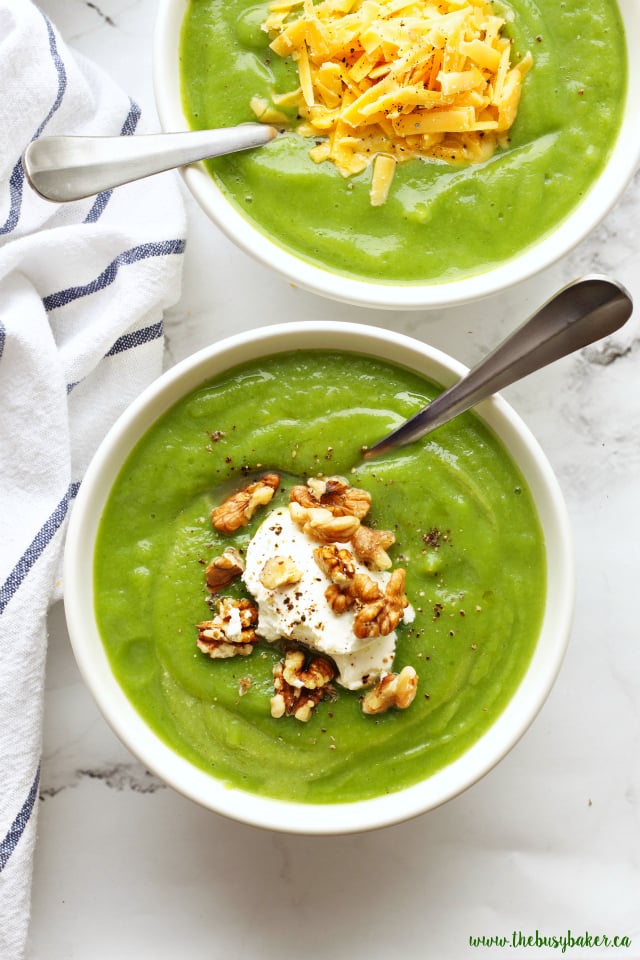 This 3-Ingredient Broccoli Soup is ultra healthy and ultra tasty!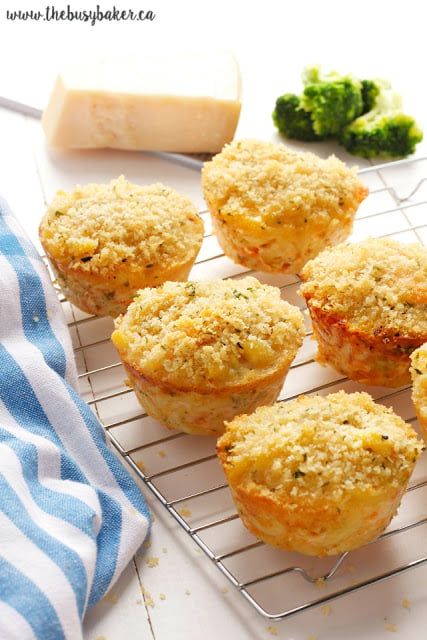 These Broccoli Mac and Cheese Muffins are a delicious twist on a traditional muffin, and they make a great snack for school lunches!
Save Save Save Save Save Save