Sometimes when your kids are napping and you're having one of those days after a night of very little sleep when all you want to do is catch up on an episode of The Bachelor, you just need something a little bit sweet but you don't want to completely derail your healthy eating train…you see where I'm going with this?? I've seen recipes like this all over Pinterest, but here's my take on a simple Greek yogurt treat that you can enjoy without regretting it later! This is one of my go-to snacks to silence those chocolate cravings with a healthy treat!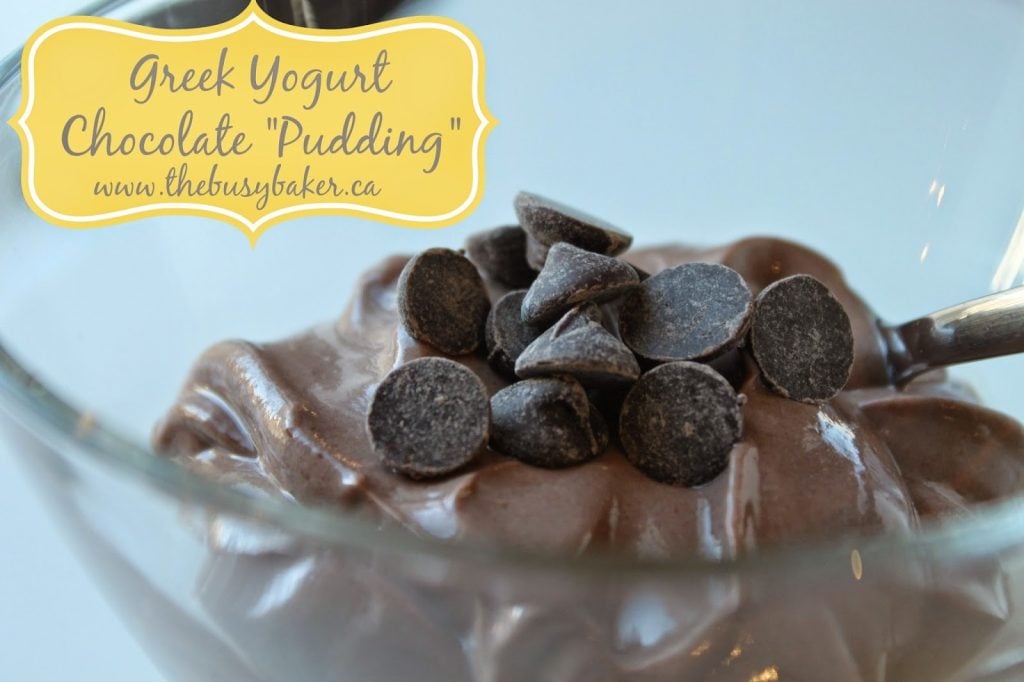 Want to stay up to date on what's happening in my kitchen?
NEVER MISS A POST! FOLLOW ME ON:
You'll need: 3/4 cup plain Greek yogurt (the unsweetened kind). I use 0%. 2 tsp honey 2 tsp cocoa powder a drop or two of vanilla extract (helps deepen the chocolate flavour) 1 tbsp chocolate chips To make: Mix the Greek yogurt, honey, vanilla extract, and cocoa powder together in a bowl. Once it's combined, throw a few chocolate chips on top and enjoy with a cup of tea in the biggest mug you own!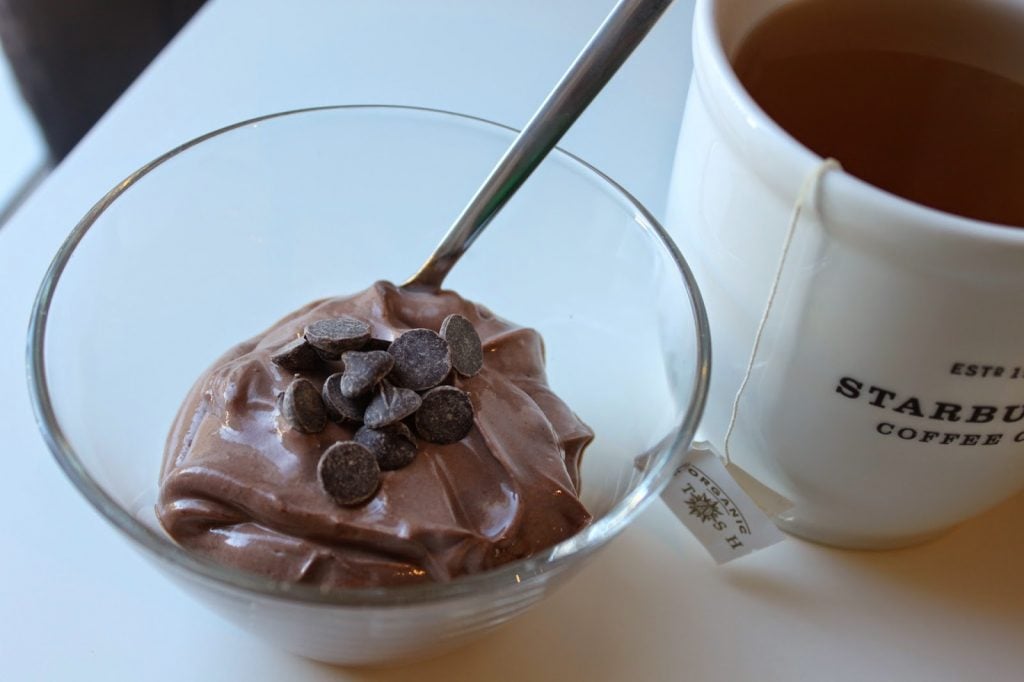 Let me know in the comments below, what's your favourite guilt-free, healthy snack? Want to stay up to date on what's happening in my kitchen? Be sure to
like my page on Facebook
!
NEVER MISS A POST! FOLLOW ME ON: