These healthier Double Chocolate Zucchini Muffins are packed with veggies and they're a more wholesome way to satisfy your chocolate cravings. They're the perfect easy muffin recipe and a sneaky way to get your family to eat their veggies!
NEVER MISS A POST! FOLLOW ME ON:
Welcome to the #FoodieMamas second monthly recipe roundup! Our theme this month is Zucchini and my contribution is this amazing recipe for Double Chocolate Zucchini Muffins!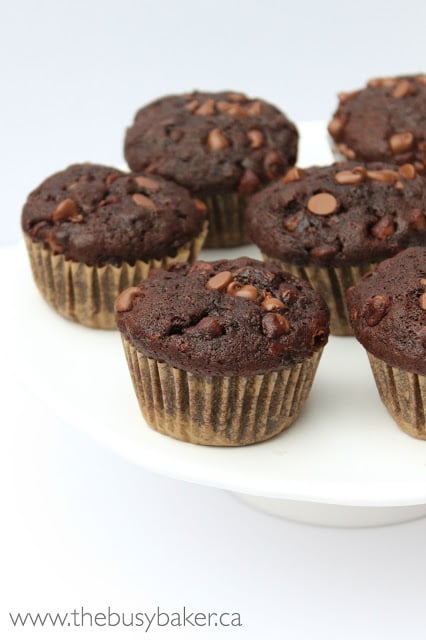 I don't know about you, but every year our garden yields several absolutely gigantic zucchini that are perfect for using in baking but too big do do much else with (seriously, they're almost as tall as my one-year-old). I guess that's just part of living on the Canadian prairies, which is fine with me since I begin every fall with a freezer full of shredded zucchini for baking!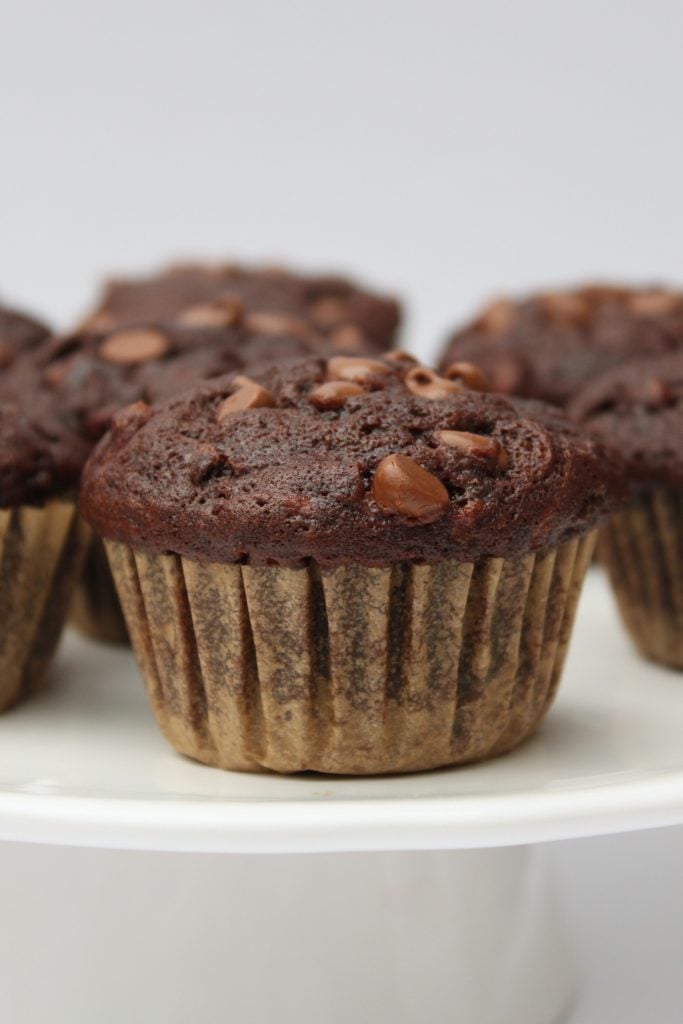 This Double Chocolate Zucchini Muffins recipe is my go-to recipe to use up all that zucchini. It's been in my family for years and I think you're going to love it as much as we do. It's a super easy muffin recipe that you can make all in one bowl, and they bake up super fluffy – just like bakery muffins – with a deliciously rich chocolate flavour. You'd never know they were packed with zucchini!!
NEVER MISS A POST! FOLLOW ME ON:
Crispy Zucchini with Honey Mustard Aioli
this month!
Save
Save
Save
Save