*This shop has been compensated by Collective Bias, Inc. and its advertiser. All opinions are mine alone. #Swapyourburger #CollectiveBias These Hawaiian Teriyaki Fish Burgers are a delicious alternative to a traditional burger, featuring Trident Seafoods® Wild Alaskan Pollock Burgers! Paired with fresh pineapple, red onions and delicious teriyaki sauce, these burgers are a delicious and healthy Hawaiian-style meal!
NEVER MISS A POST! FOLLOW ME ON:
I just love grilling season! I know I've shared this with you before, and I've also shared many of my favourite grilling recipes, like this Grilled Chicken Souvlaki, or this Ginger Soy Grilled Chicken, or even these Grilled Sweet Potato Wedges. But as much as I love grilling it can get a little monotonous after awhile. I mean, just how many different ways can you grill burgers or chicken breasts? It's so easy to get stuck in a grilling rut and by about a month into the summer I'm ready for something different.
So when I was presented with the opportunity to get creative on the grill with these Trident Seafoods® Wild Alaskan Pollock Burgers, I knew I had to give it a try! And as you can see, my local Costco store was well stocked, as usual!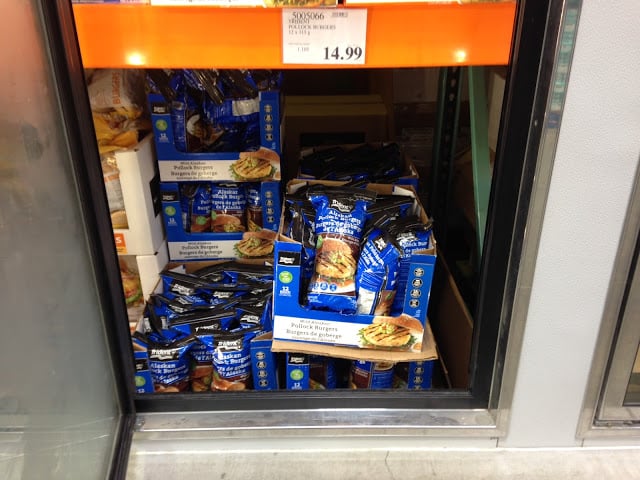 We love seafood in our family and we enjoy it at least once a week in our house. It's a great way to include Omega-3s in your diet, which research has shown have all kinds of health benefits like improving heart health, brain function, and all kinds of other benefits too. And as a mother of two young kids, ensuring my kids eat healthy fats to aid in their development is so important to me and I was so glad to see that Trident Seafoods® Wild Alaskan Pollock Burgers are such a delicious AND healthy choice!
I've always loved the idea of Hawaiian flavours with fish and these Trident Seafoods® Wild Alaskan Pollock Burgers taste SO good with a slice of fresh, grilled pineapple! I paired them with some teriyaki sauce for some extra flavour and some delicious Monterey jack cheese…and let me tell you – they were delicious!! Wild Alaska Pollock is so mild in flavor, like cod, and so it goes well with bold flavours like pineapple and teriyaki. These burgers are pretty much perfection!
And because of their mild, versatile flavour these burgers can be paired with all kinds of different ingredients to create your favourite burger. How about Greek burgers with cucumber slices, feta, tomatoes and tzatziki sauce? Or maybe you'd prefer Italian burgers with fresh basil, tomatoes and mozzarella cheese? These Trident Seafoods® Wild Alaskan Pollock Burgers can do it all!
And did you know that Trident Seafoods® Wild Alaskan Pollock Burgers contain 178% less fat, 94% less Calories, and 25% less Cholesterol than your average beef burger??? If the taste and versatility alone doesn't win you over, those numbers sure should!! These Hawaiian Teriyaki Fish Burgers are our new favourite burger alternative and paired with these delicious Hawaiian flavours, we'll be enjoying them all summer long!
NEVER MISS A POST! FOLLOW ME ON:
I hope you enjoy this recipe for Hawaiian Teriyaki Fish Burgers! Let me know in the comments below, how would you #Swapyourburger this summer?
Like this recipe? Here are a few more my readers rave about!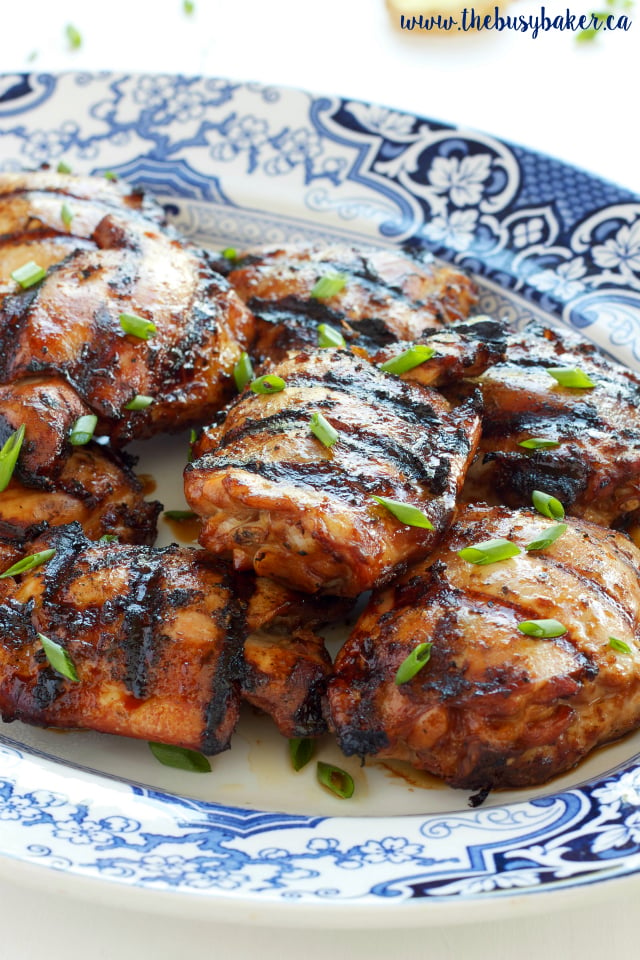 This Ginger Soy Grilled Chicken is a family favourite in the summer time!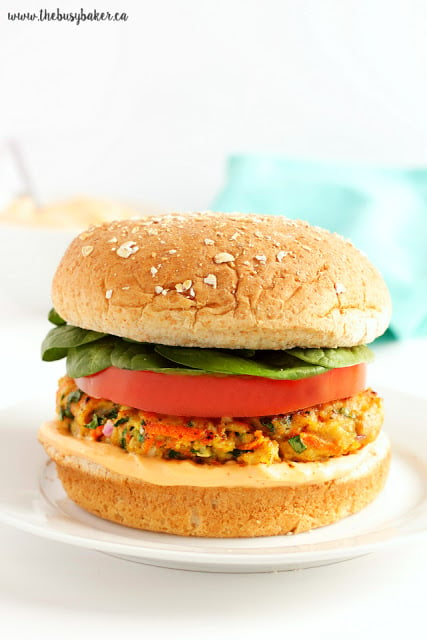 These Turkey Burgers with Spinach and Sriracha Mayo are the best turkey burgers you'll ever taste!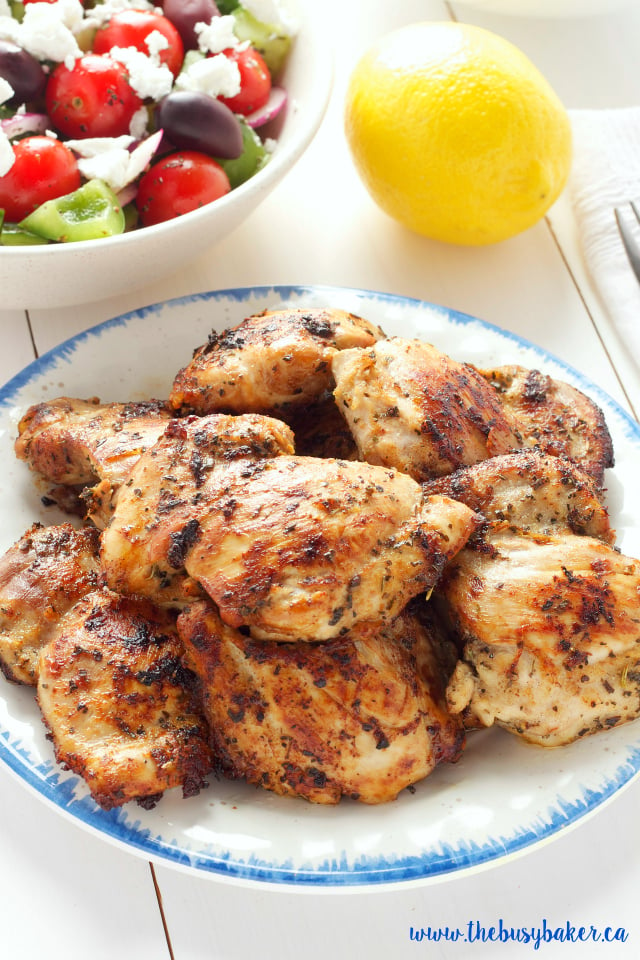 This is the BEST Grilled Chicken Souvlaki this side of Greece!!
Dare To #Swapyourburger #Contest Save Save