This Berry Banana Oat Smoothie is the perfect dairy-free breakfast full of delicious fruit and a healthy dose of whole grains!
NEVER MISS A POST! FOLLOW ME ON:
I used to work a rather stressful, high capacity job outside the home before our kids were born. Now that I'm a mom and I stay at home with my kids every day (and work from home), I'm always finding new reasons to laugh at my former self and how busy I thought I used to be (if I only knew then what I know now!!). I'm not sure why setting the alarm 10 minutes earlier was such a big deal, but I never seemed to be able to get it together and eat a healthy breakfast every day and it's something I still struggle with. As much as I find it difficult to
make time for a healthy breakfast
every morning, I know it's important now, more than ever! I have two little sets of eyes watching my every move and if I'm encouraging them to eat a healthy breakfast then I'd better be prepared to practice what I preach.
NEVER MISS A POST! FOLLOW ME ON: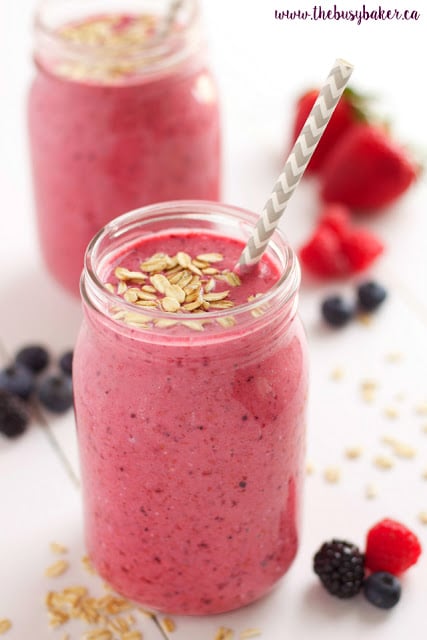 I hope you enjoy this recipe! Let me know in the comments below, what's your favourite healthy breakfast?
Looking for more delicious and healthy drink recipes? Before you grab the recipe for this Berry Banana Oat Smoothie, check out a few of our other favourite drink recipes!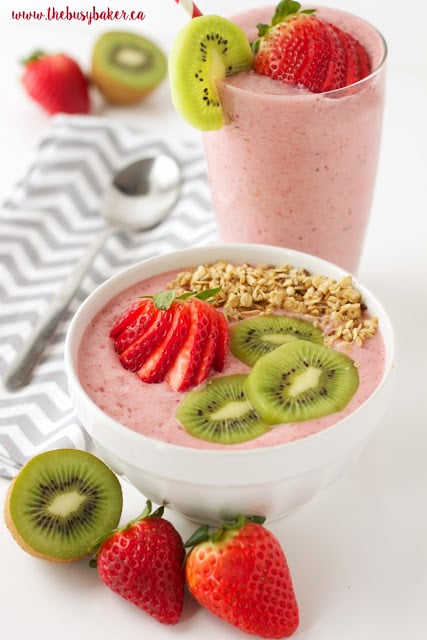 This
Strawberry Kiwi Smoothie Bowl
is a beautiful AND healthy way to eat your fruit!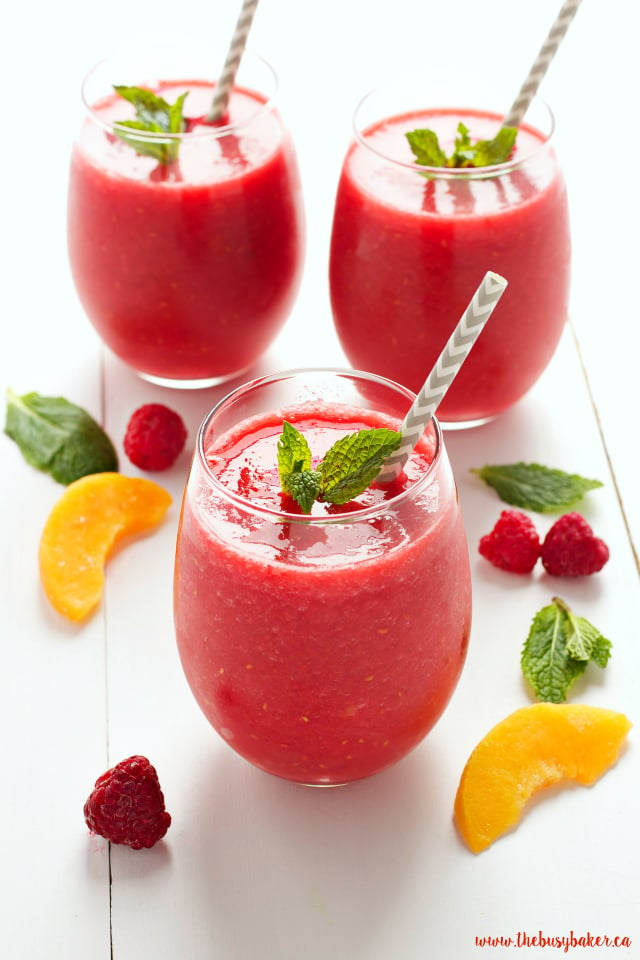 This
Raspberry Peach Green Tea Smoothie
is delicious and refreshing on a hot summer day, or at any time of the year!
Kitchen Products I recommend: