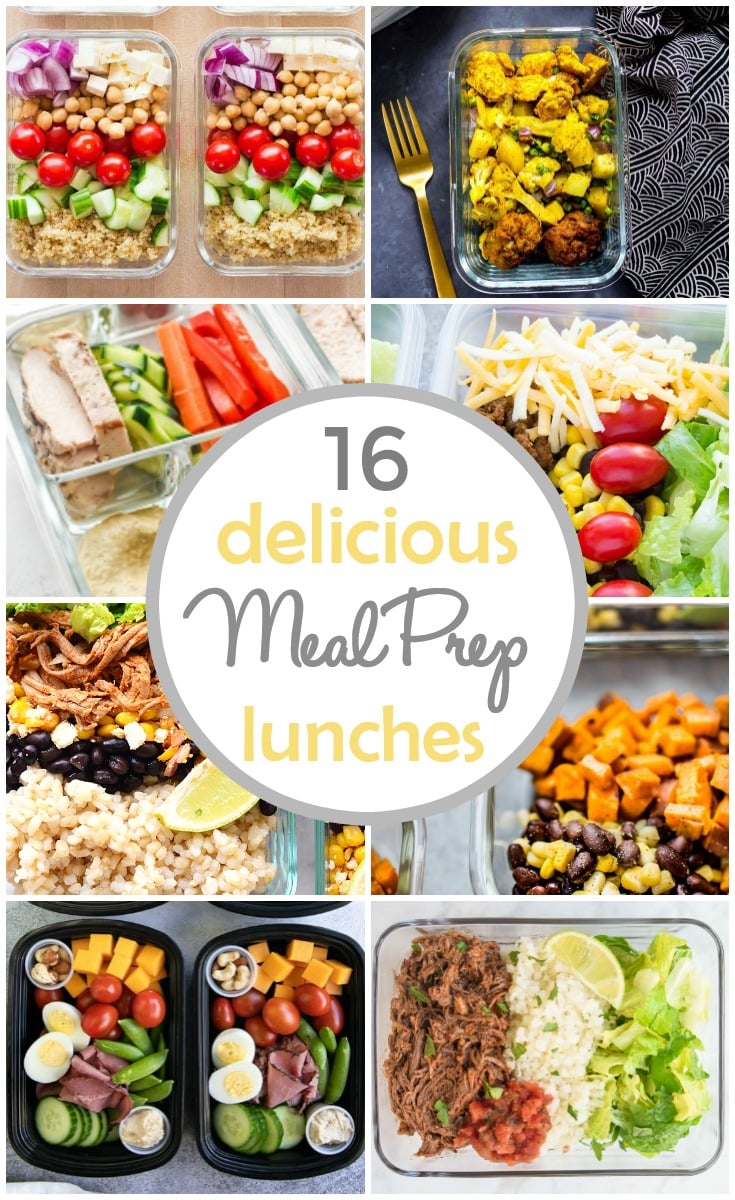 These meal prep lunches are perfect for kids and adults. Healthy and delicious, these make-ahead lunches will help you stay on top of your meal planning, especially during busy weeks! They're easy to prepare, healthy, and flavourful.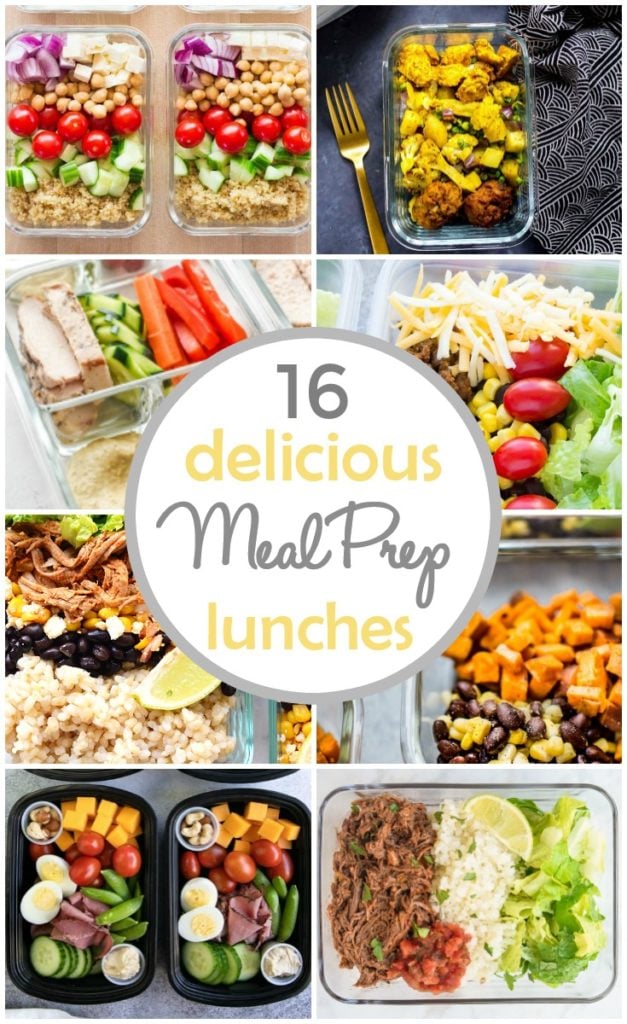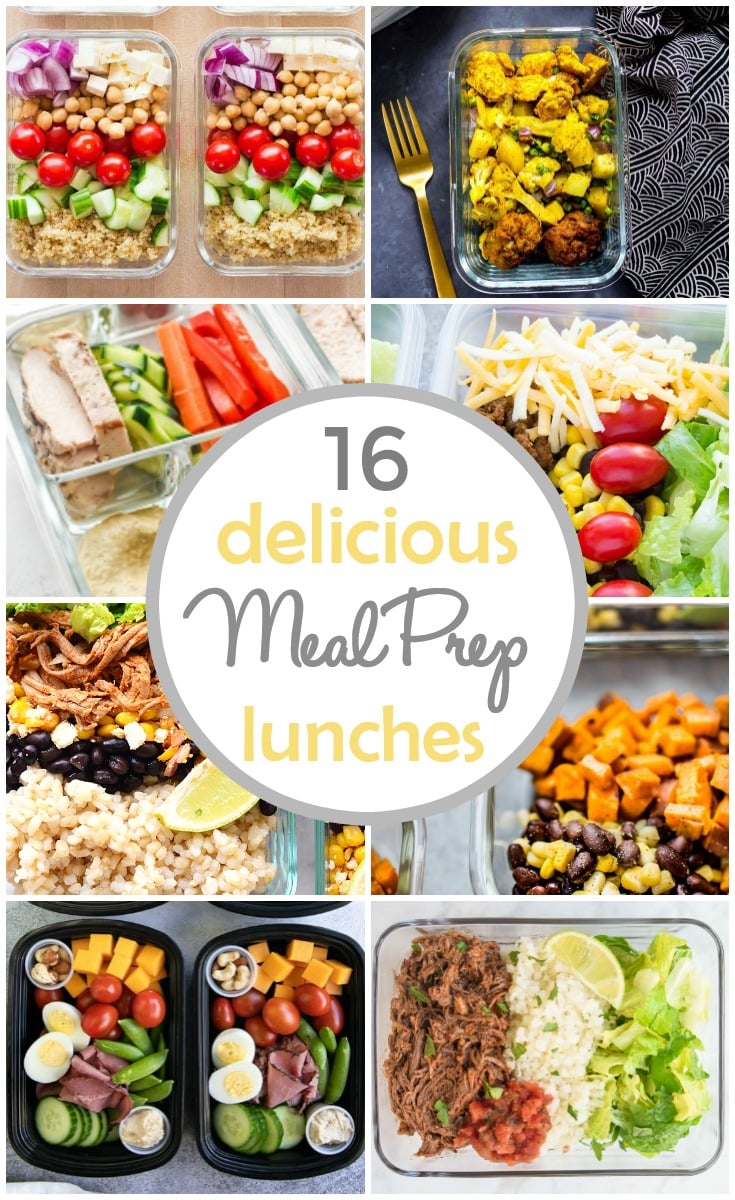 In this roundup, we're sharing our favorite meal prep lunches. We have some kid-friendly favorites , vegetarian lunches like chickpea bowls, and some hearty lunches, too. With over 20 to choose from, there's sure to be a favorite in here for everyone's taste! Some of the recipes are from this site, while others are from the websites of fellow food bloggers. When you find meal prep lunch recipes that you want to make, simply click on the photo or the link underneath the photo. You'll be taken directly to the recipe post, where you can Pin, bookmark, and/or print out the recipe. If you would like to save the entire roundup, simply Pin the photo collage above!
Meal Prep Lunch Recipes
NEVER MISS A POST! FOLLOW ME ON: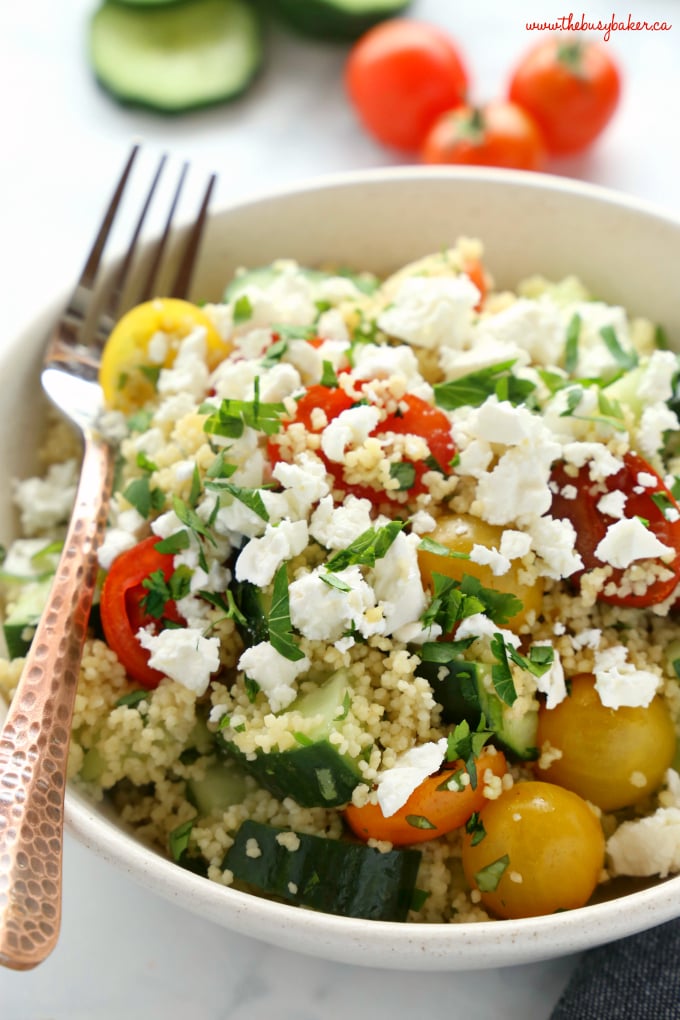 Greek Couscous Salad Lunch Bowls
These Greek Couscous Salad Lunch Bowls are packed with veggies, making them the perfect healthy choice for lunch at home or work!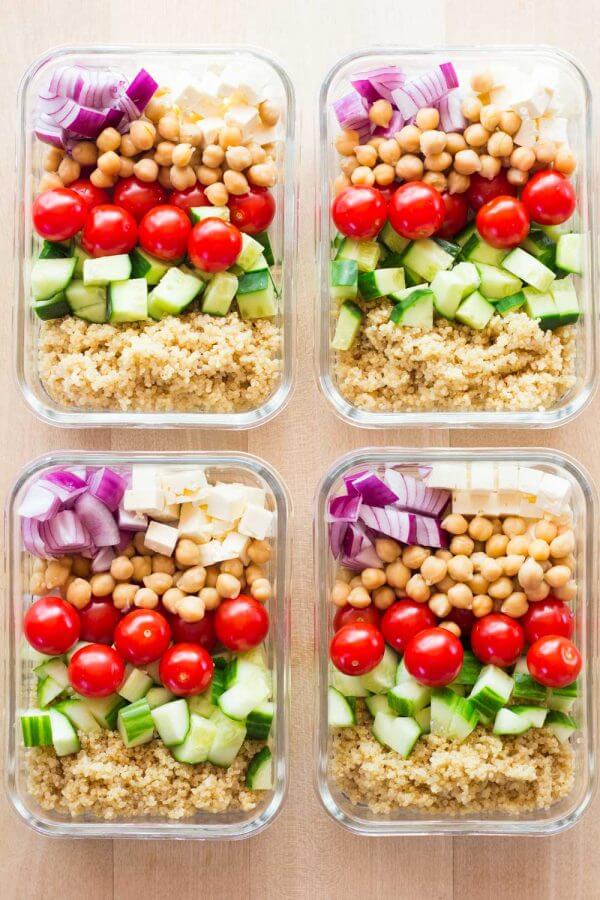 Healthy Chickpea Meal Prep Bowls from Green Healthy Cooking
These healthy meal prep bowls are loved by kids and adults! Chickpeas, quinoa and plenty of veggies make this a super easy healthy meal prep recipe.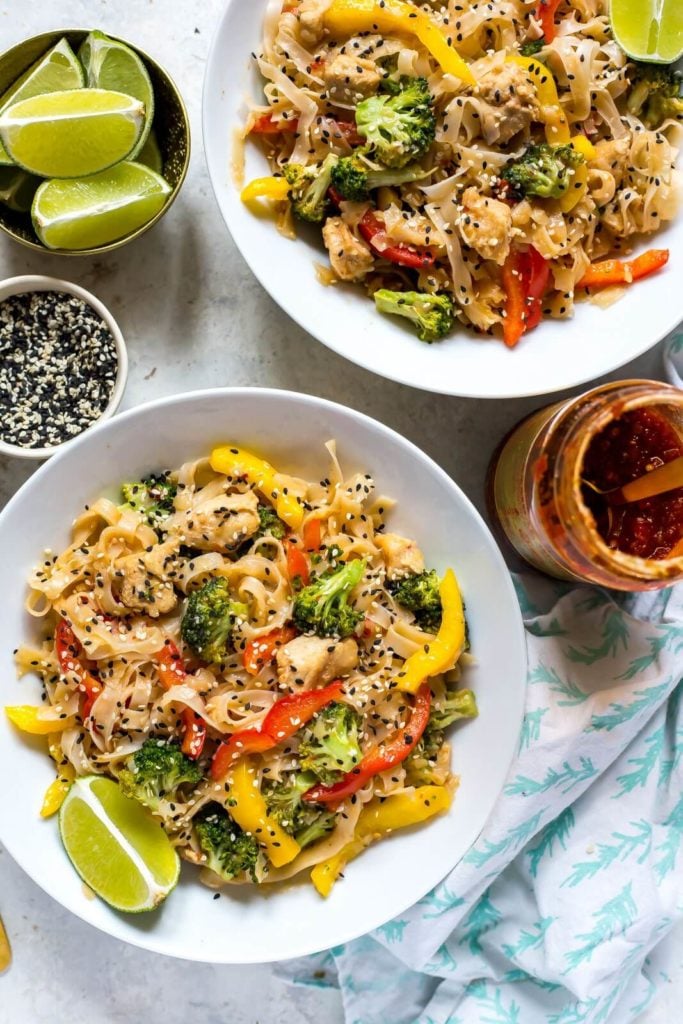 Instant Pot Honey Garlic Noodles from Eating Instantly
These Instant Pot Noodles are a delicious gluten-free lunch or dinner that's even easier to make than a stir fry – and you should have most of the sauce ingredients in your pantry!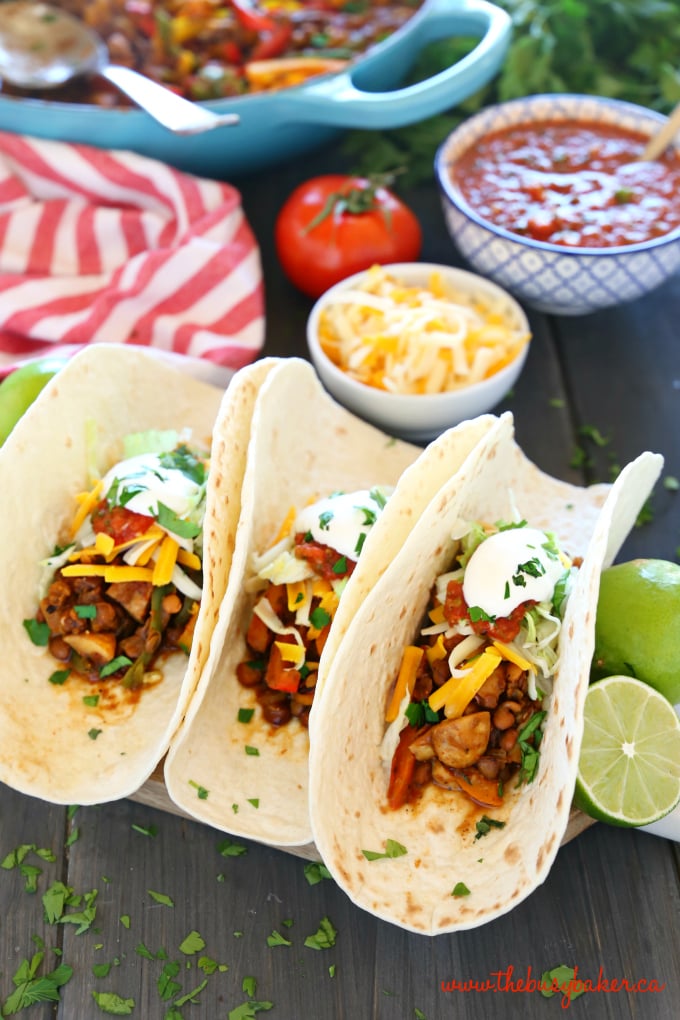 Meal Prep Vegetarian Tacos (3 ways)
Take along these healthy vegetarian tacos for your meal prep lunch and you'll get a boost of protein from the hearty lentils inside.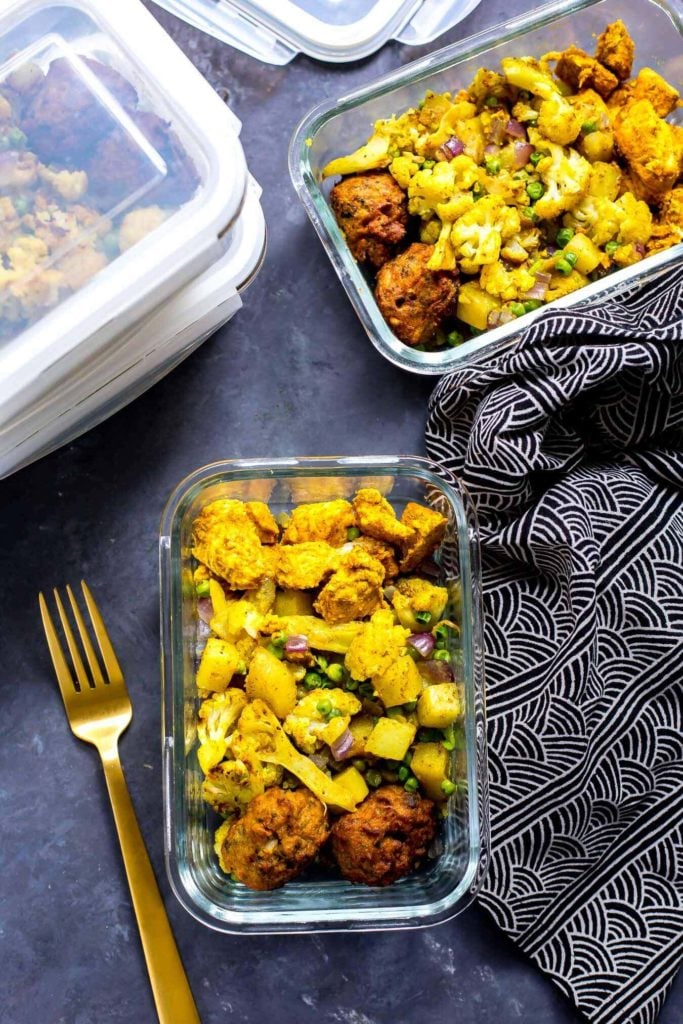 Chicken Tandoori Meal Prep Bowls from The Girl on Bloor
These Chicken Tandoori Meal Prep Bowls are a tasty sheet pan meal, ready in 45 minutes. Prep these Indian-inspired bowls on a Sunday and enjoy delicious lunches all week long!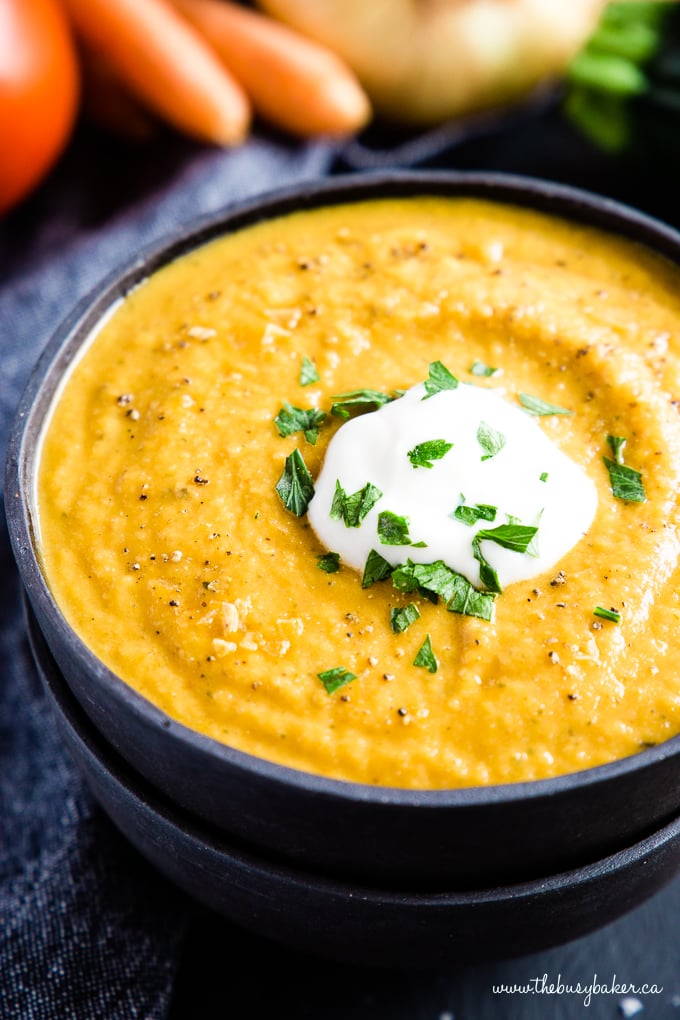 Healthy Roasted Vegetable Soup
This healthy Roasted Vegetable Soup is made with a simple, 2-step recipe. Packed with freshly roasted seasonal vegetables, it's filling, healthy, and family-friendly,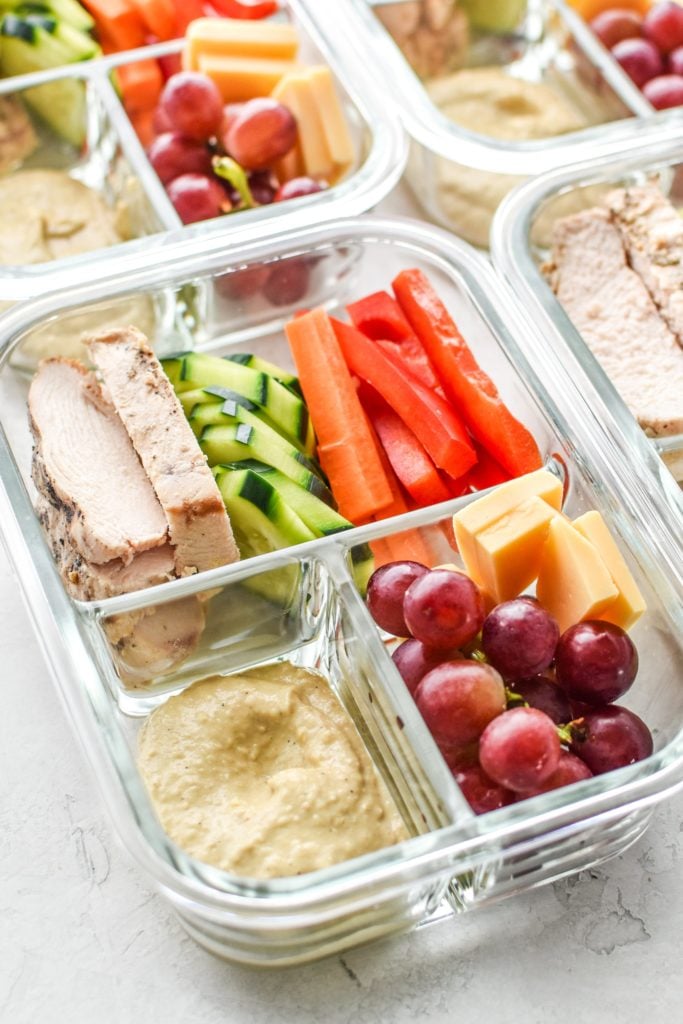 Chicken and Hummus Meal Prep Lunch from Project Meal Plan
These kid-friendly lunches are filled with finger foods like chicken, grapes, and raw veggies, plus healthy hummus for dipping.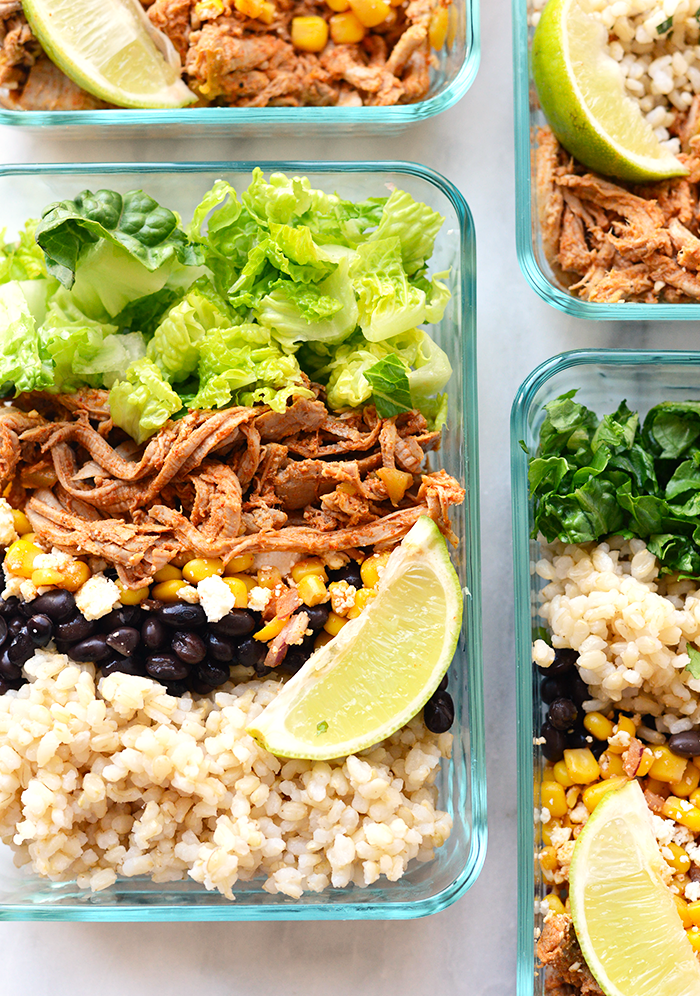 Meal Prep Carnitas Bowls from Fit Foodie Finds
These carnitas bowls are just like your favorite Mexican take-out, but SO much healthier!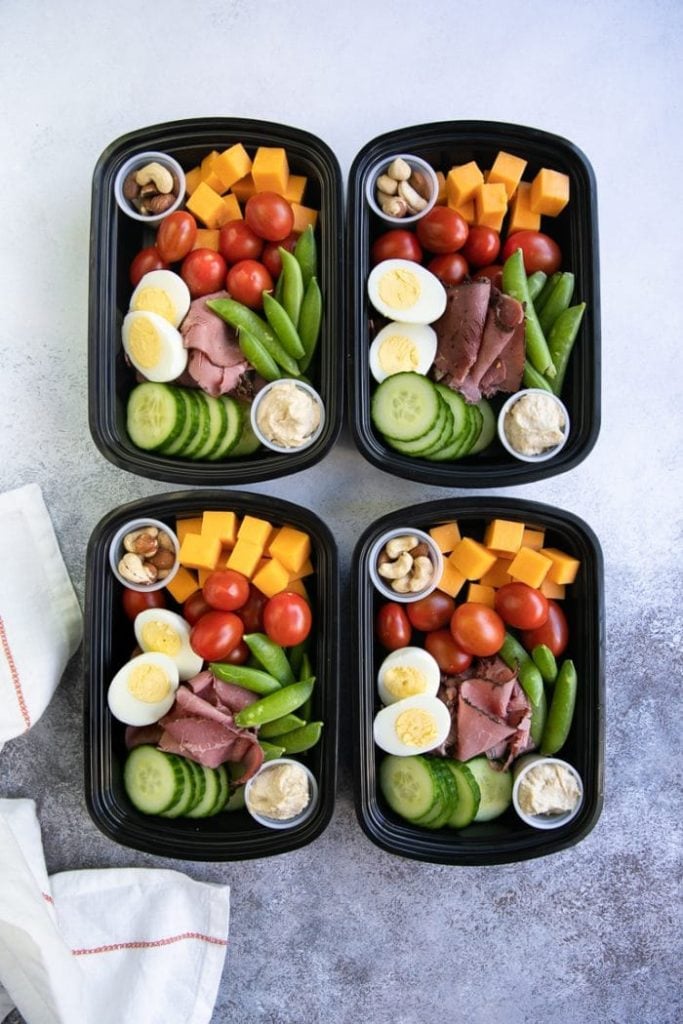 Meal Prep Protein Snack Packs from The Forked Spoon
When you need a lunchtime protein boost, grab one of these portable snack packs. They're filled with meat, cheese, veggies, eggs, nuts, and some tangy dip.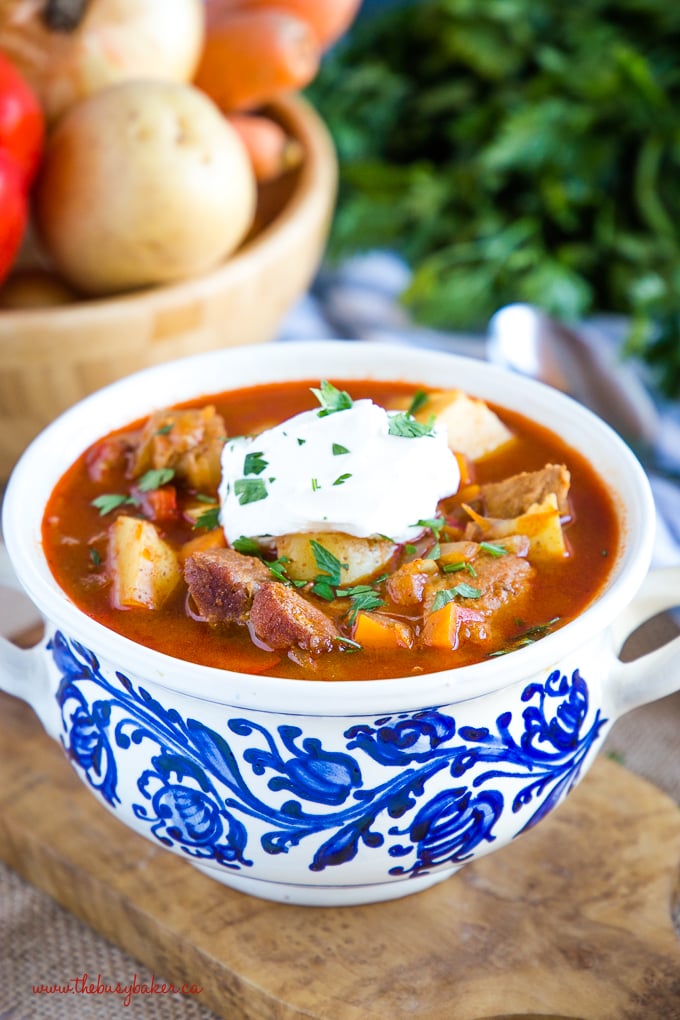 Homemade Hungarian Goulash Soup
This Homemade Hungarian Goulash Soup is the perfect classic cold-weather comfort food; hearty, full of flavour, and so easy to make!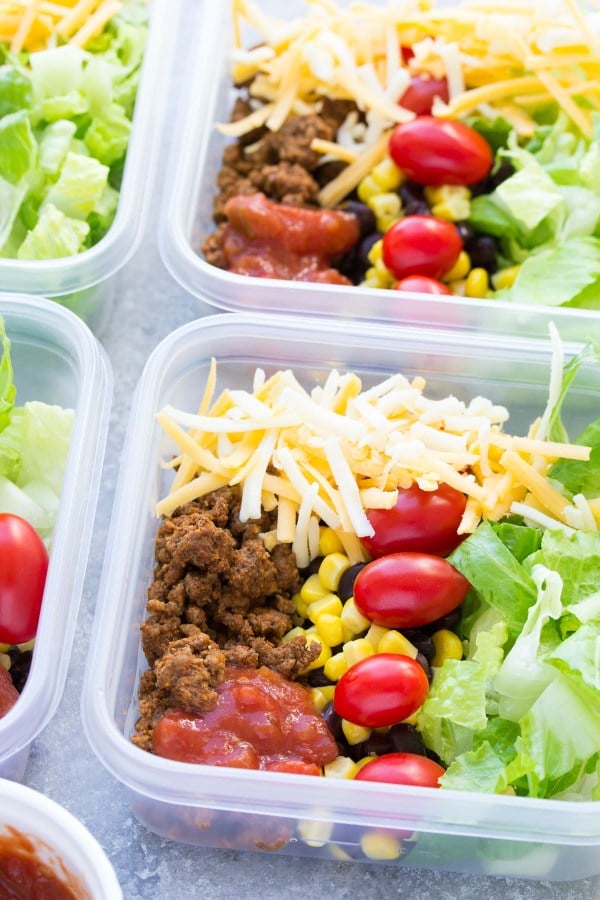 Meal Prep Taco Salad Lunch Bowls from Kristine's Kitchen
Kids love tacos and these meal prep taco salads are a great way to get some extra veggies into their diet.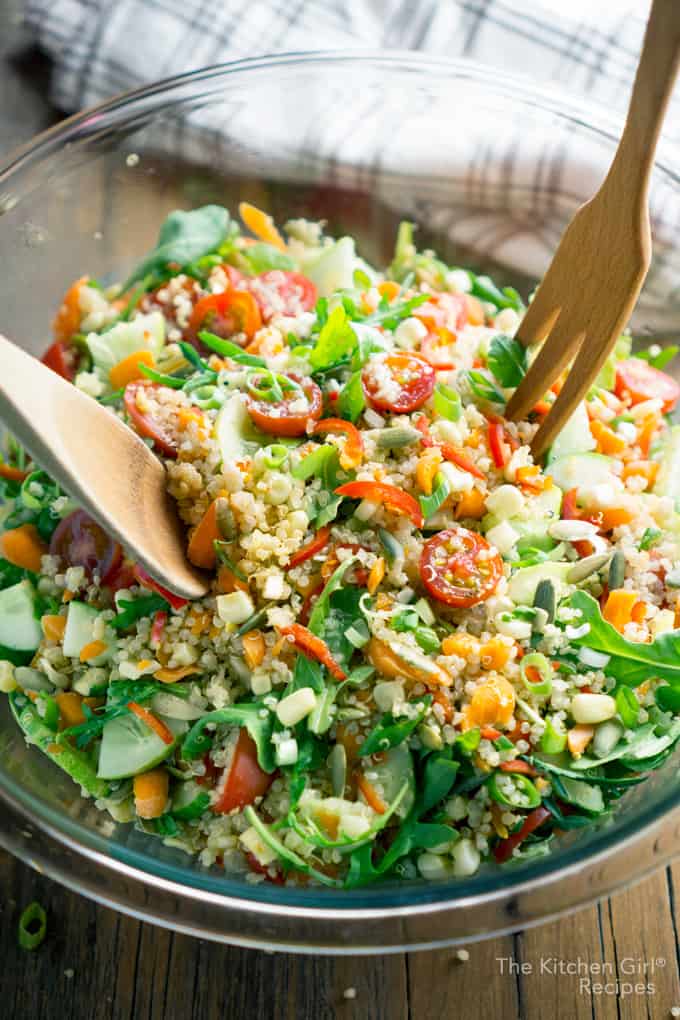 Meal Prep Veggie Quinoa Chopped Salad from The Kitchen Girl
Although this veggie chopped salad is already packed with protein from quinoa, it would be delicious with some shredded rotisserie chicken!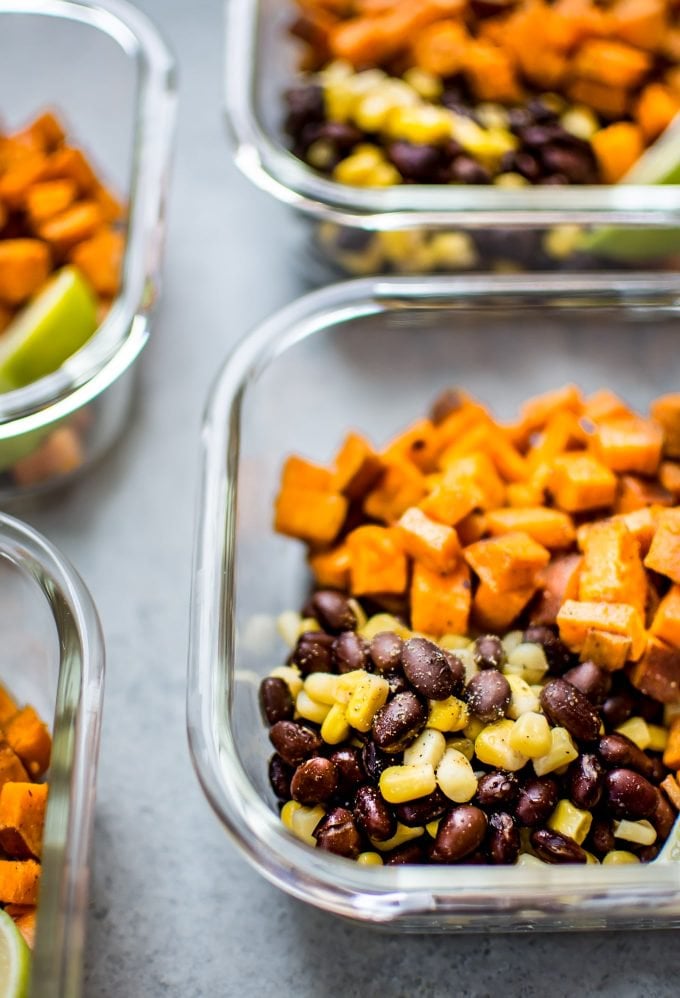 Southwest Sweet Potato Vegan Meal Prep Bowls from Salt and Lavender
These vegan meal prep bowls are a healthy and efficient meal prep idea. You can have 4 delicious meals ready in under 45 minutes!
Meal Prep Chipotle Beef Bowls from Tasty Thin
Meal prep lunch recipes have never been tastier than these meal prep chipotle beef bowls! Just like your favorite Mexican takeout, and Whole30 compliant!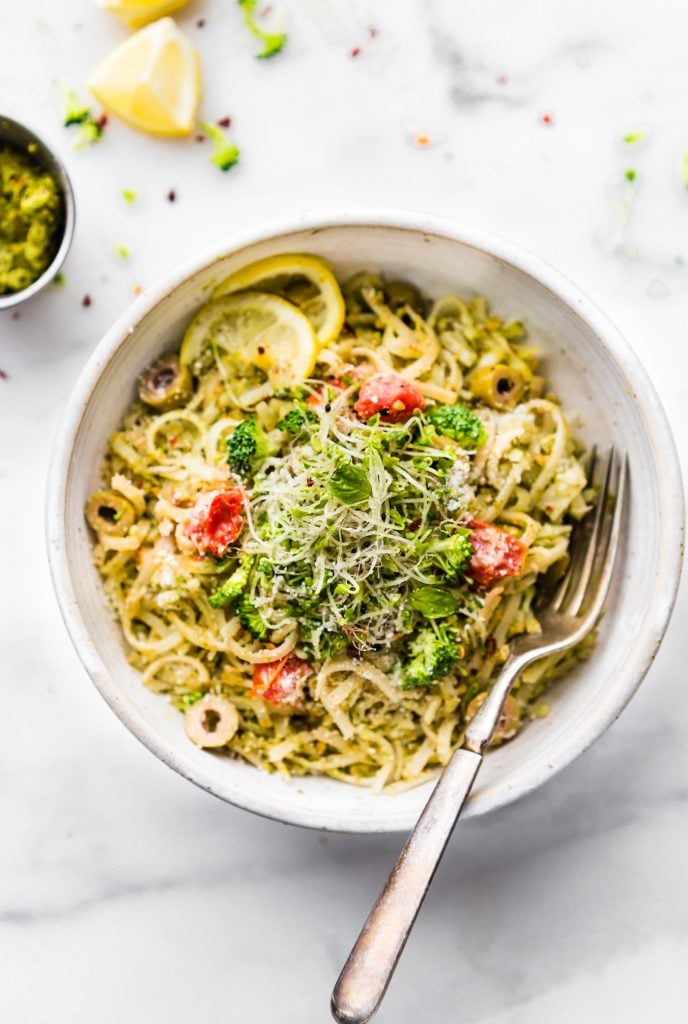 Vegan Broccoli Arugula Pesto Pasta from Cotter Crunch
This freezer-friendly pesto pasta makes a delicious meal prep lunch. This healthy lunch is gluten-free and vegan.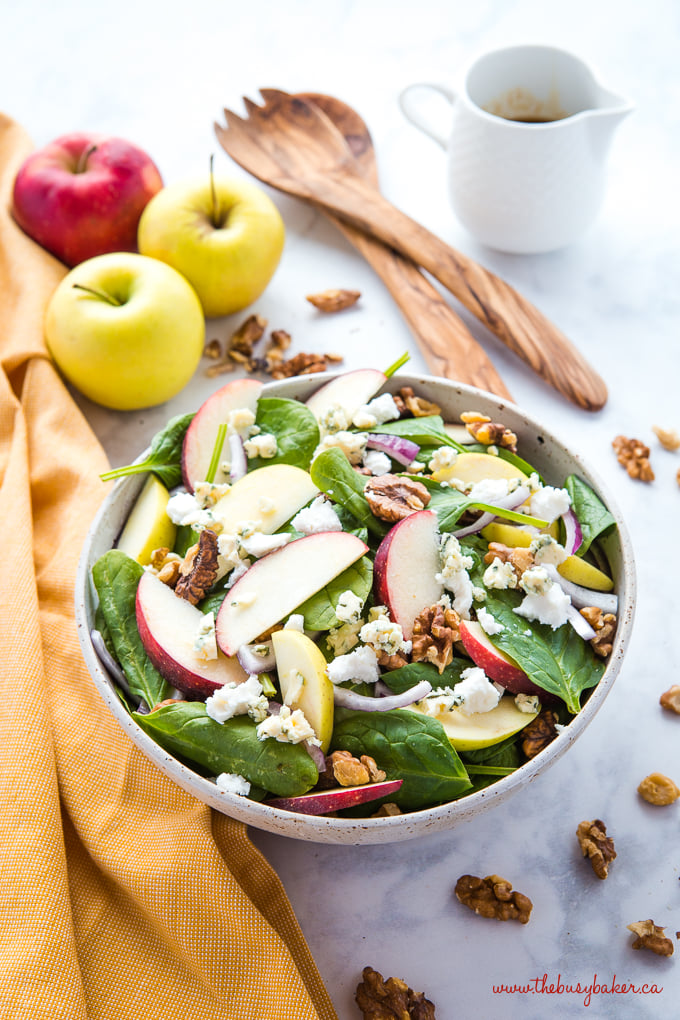 A delicious winter salad that's packed with healthy greens, fruit, nuts, sweet onions, sharp blue cheese, and buttery goat cheese, all topped with a sweet balsamic salad dressing!
NEVER MISS A POST! FOLLOW ME ON: