These Peppermint White Chocolate Shortbread Cookies are melt-in-your-mouth, tender, soft and buttery! They're dipped in white chocolate and flavoured with peppermint – perfect for Christmas!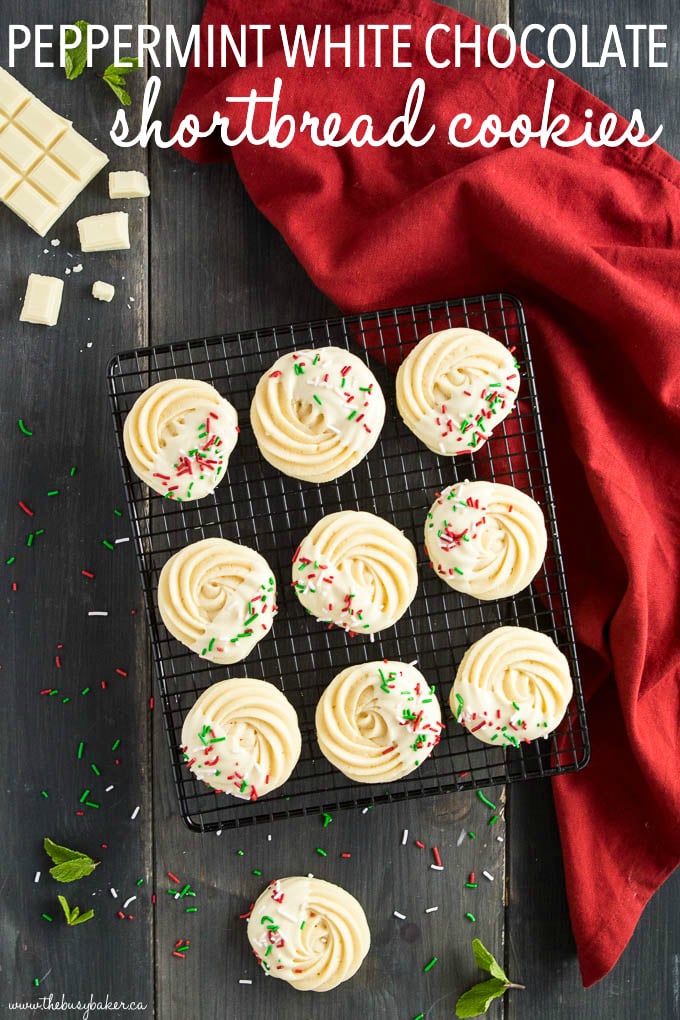 NEVER MISS A POST! FOLLOW ME ON: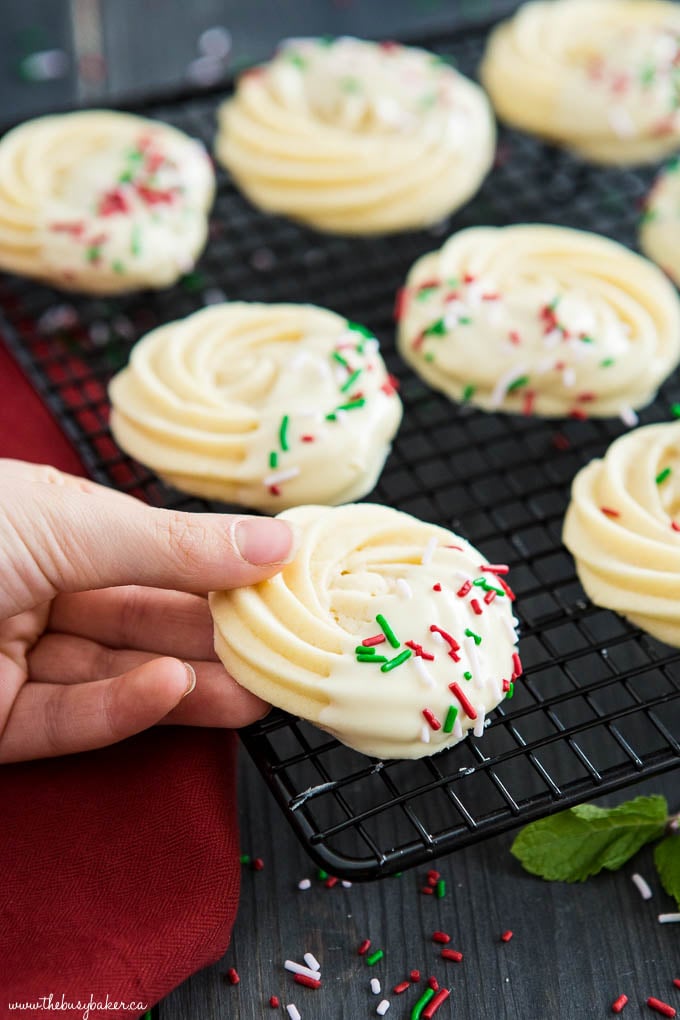 Christmas is less than a week away and we're in full-on cookie baking mode at The Busy Baker house. We love giving homemade cookies as gifts to friends and neighbours and these Peppermint White Chocolate Shortbread Cookies are one of our favourites to bake and give away at this time of year!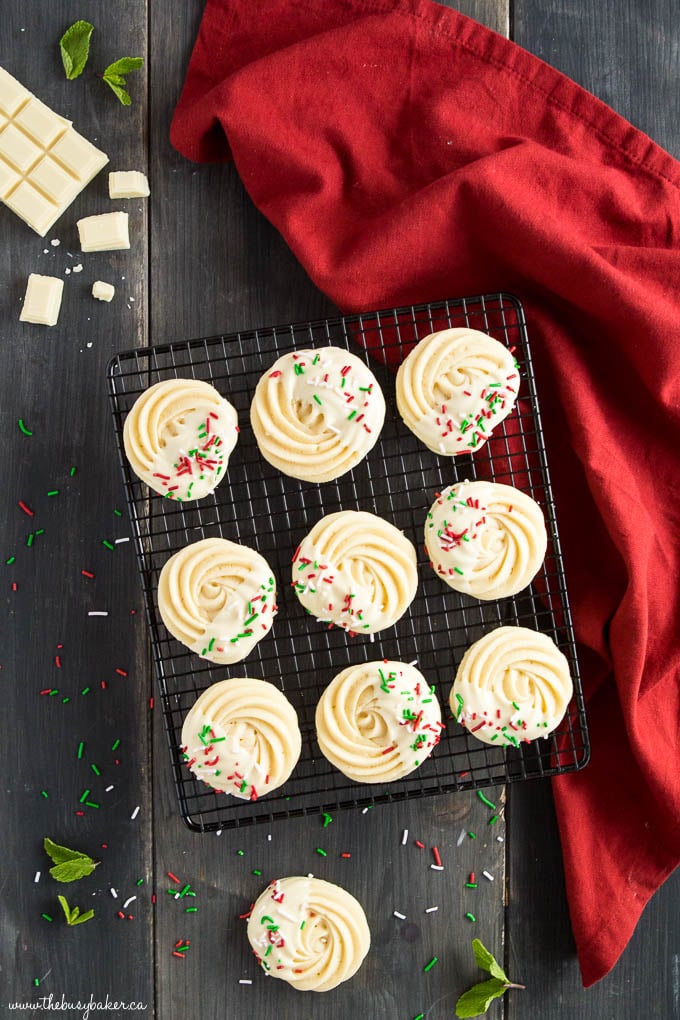 These shortbread cookies are perfectly tender and buttery, and they're flavoured with peppermint and dipped in white chocolate! Add some sprinkles or even some crushed candy canes and you've got a delicious Christmas cookie that everyone will love!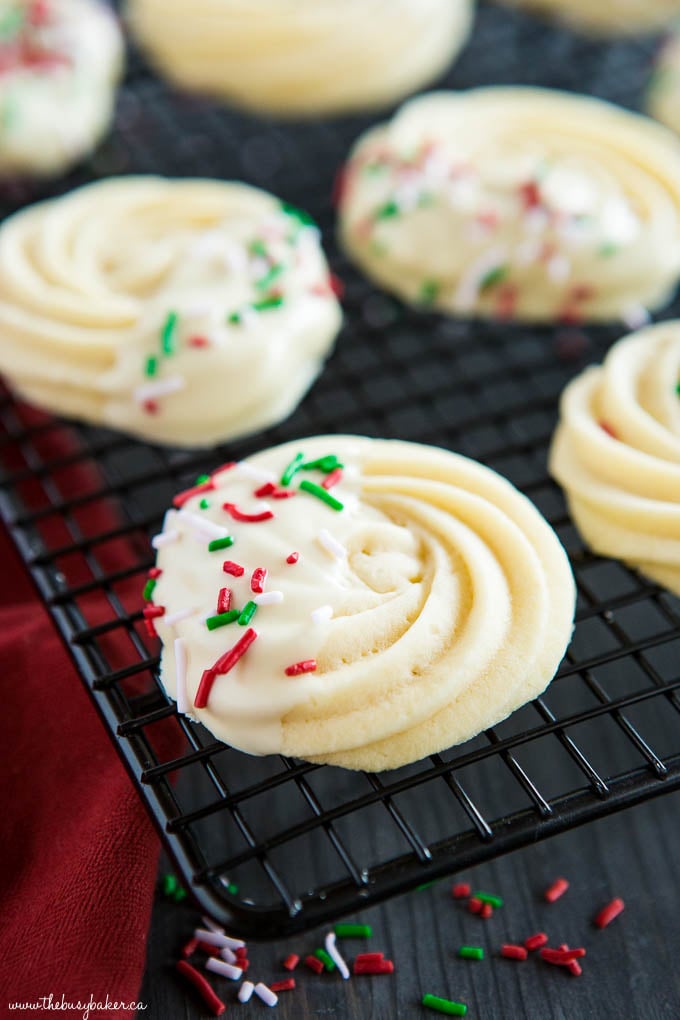 How to pipe shortbread cookies
These shortbread cookies get their gorgeous shape from being piped onto the baking sheet, not dropped or rolled into balls like many cookies. But this dough is very easy to work with and pipes beautifully. Start piping these circular cookies by beginning on the inside and piping in a circular motion around the middle, ending on the outside of the circle. Tap the rough end into the side of the circle very gently to disguise the rough end slightly. Make sure you pipe them onto a parchment paper-lined baking sheet for easy removal after baking!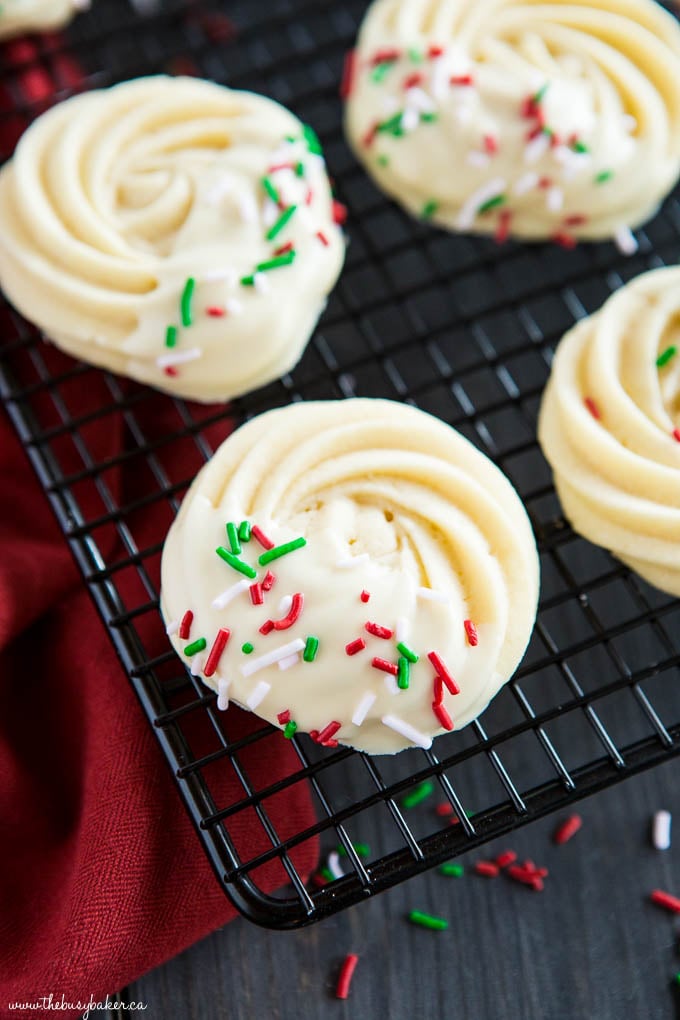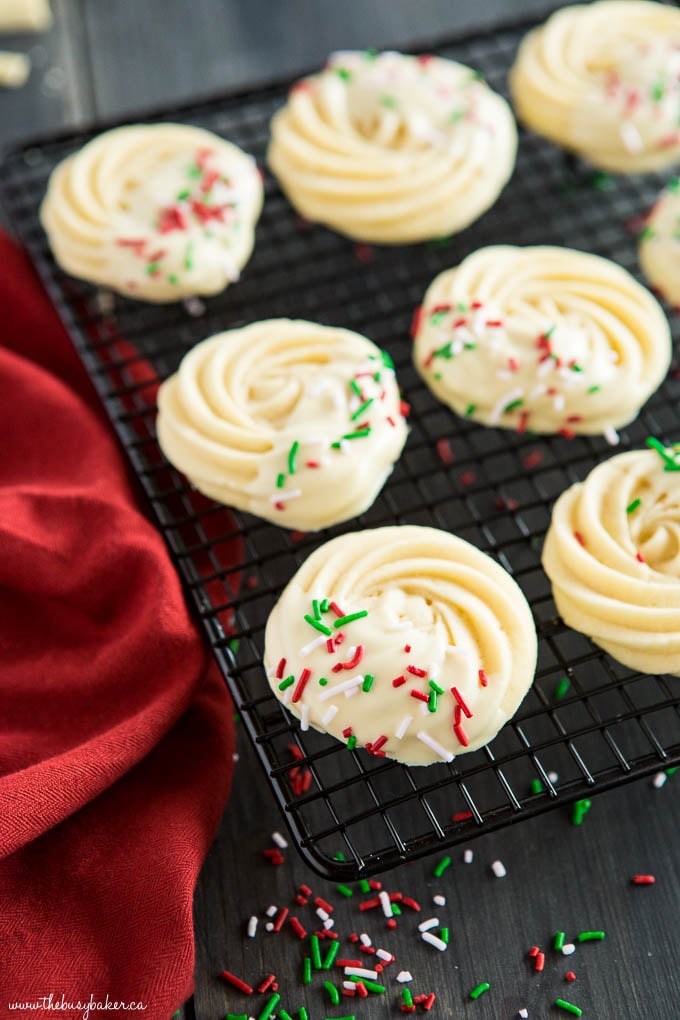 NEVER MISS A POST! FOLLOW ME ON: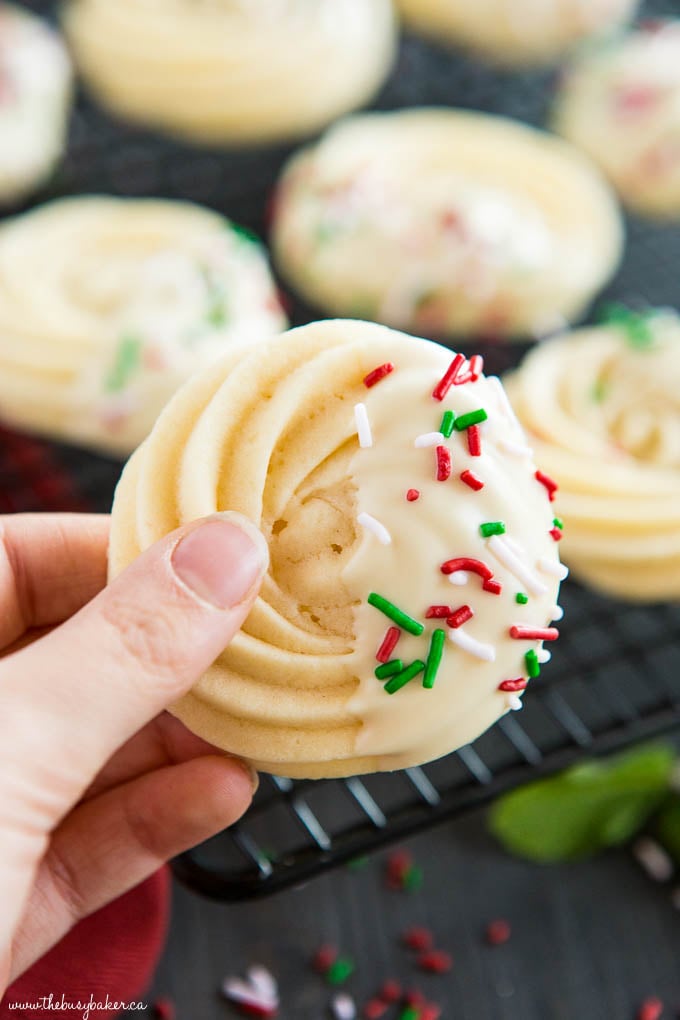 I hope you love these holiday cookies as much as we do! Let me know in the comments below, what's your favourite holiday cookie recipe? I'd love to know!
Kitchen Tools I Recommend: