This Strawberry Rhubarb Skillet Cobbler is a family favourite! It's a recipe I borrowed from one of my grandma's old cookbooks and it's one I make again and again. Perfect for seasonal strawberries and rhubarb, this cobbler is sweet, easy to make, and absolutely delicious with a scoop of vanilla ice cream or some whipped cream!

NEVER MISS A POST! FOLLOW ME ON:
I don't know about your summer, but mine is getting a little bit crazy! As I mentioned in a
previous post
, we're making a
big move as a family
and it's coming up very quickly! We leave in less than a month and so right now we're in the middle of all kinds of preparations, including lots of get-togethers with friends and family to say goodbye. As always, I've been busy in the kitchen preparing food to share and this Strawberry Rhubarb Skillet Cobbler has been my staple dessert recipe because it is SO easy to make (and totally delicious!)!
following me on Snapchat
you may have watched my daring rhubarb foraging adventure in the yard (daring only because I had to brave the mosquitos). Thankfully, my mission was successful and it resulted in this delicious strawberry rhubarb dessert and only a few mosquito bites.
NEVER MISS A POST! FOLLOW ME ON: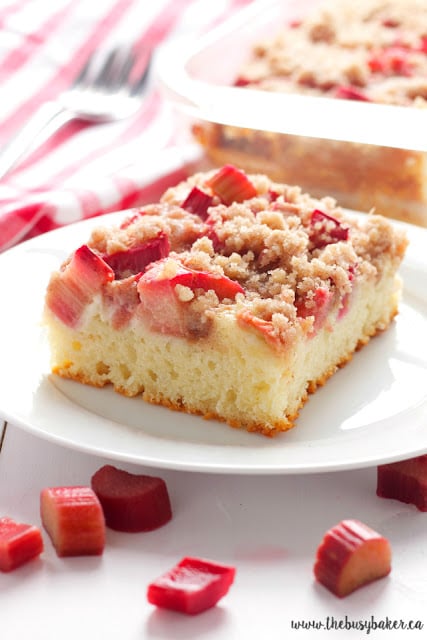 This
Rhubarb Streusel Cake
is one of my family's favourite dessert recipes and we always look forward to rhubarb season just so I can make it!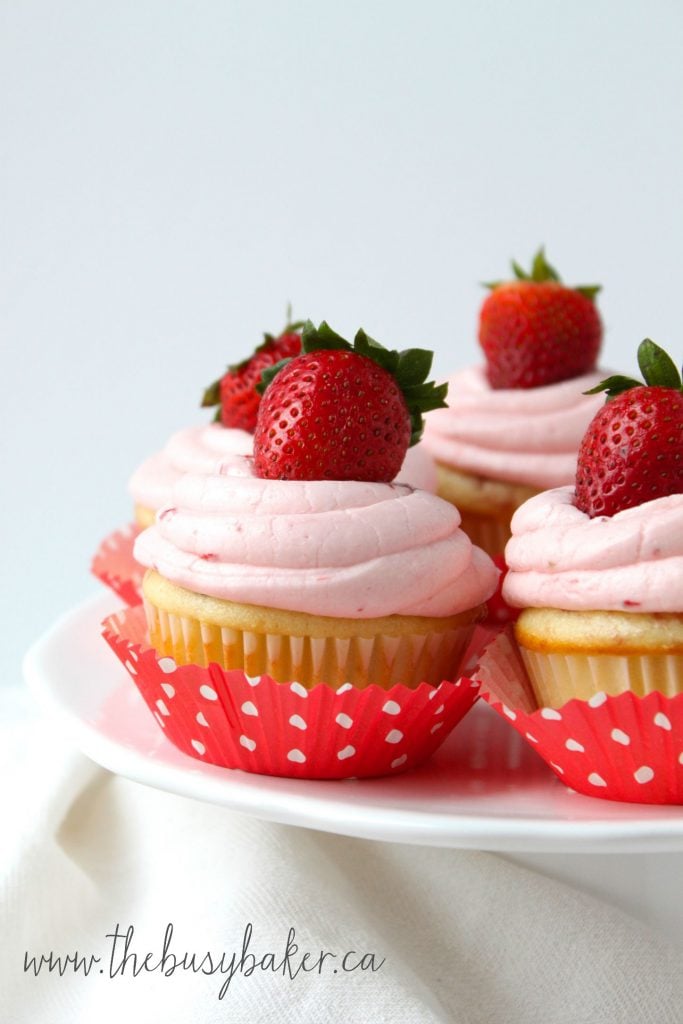 These
Strawberry Swirl Cupcakes with Fresh Strawberry Buttercream
are the PERFECT dessert for summer parties!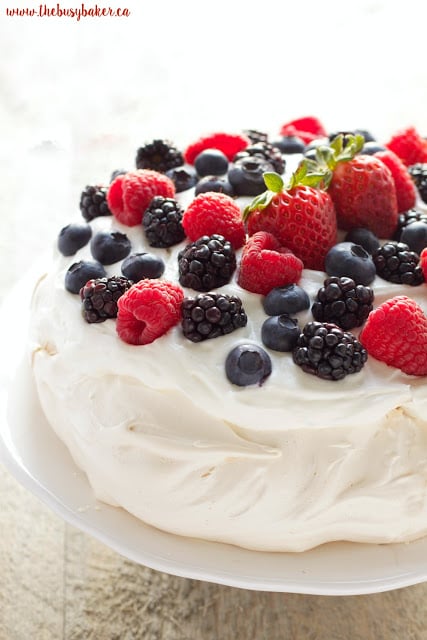 My
Perfect Pavlova
recipe is the easiest and most stunning gluten-free dessert ever!
Save