These Tropical Fruit Breakfast Parfaits are my new favourite breakfast treat! They feature fresh, seasonal fruit, healthy homemade granola, and delicious yogurt for the perfect easy, on-the-go breakfast or snack!
NEVER MISS A POST! FOLLOW ME ON:
So you guys, I have a secret to tell you. Well, it's not a secret exactly, but it's definitely a topic I've been avoiding here on the blog lately. You see, I'm one of those people who likes to keep my private life and my public life separate…but sometimes those worlds collide and there's just nothing you can do about it.
So, the big news: we're moving. And not just moving as in moving to a different neighbourhood, a different city, or even a different province or state. No, we're moving to a different country. A different continent, actually. I know it sounds crazy and I'm not going to get into all the specifics here, but pretty soon we'll be packing up everything we own (which isn't much anymore) and leaving on a jet plane, kids in tow (of course…did you think we'd leave them behind??). If you want to read about our family's journey and how and why we're doing what we're doing, feel free to check out our family blog HERE.
This is a move that's been in the works for a little while and we're not sure how permanent it will be yet, but we're open to any and all possibilities and we're excited for the change this will bring for our family. Needless to say, moving to another continent is quite a bit of work so I've been extremely busy behind the scenes preparing for this transition and making sure The Busy Baker doesn't lose any steam during this time. You don't need to worry, dear readers! The blog is not going anywhere and I can't wait for all the awesome recipes I have planned for the rest of this year!
Since I've been so busy preparing for what's ahead I have desperately needed easy breakfasts like this. I pretty much hit the ground running every morning (usually thanks to my two little ones, of course), so quick and easy breakfasts like these Tropical Fruit Breakfast Parfaits have saved my mornings lately. There's nothing better than fresh fruit in the mornings, and with the stick-to-your-ribs granola and protein-packed Greek yogurt, I don't even think about eating again until lunch time.
And these Tropical Fruit Breakfast Parfaits can be customized to your tastes, so add whatever tropical fruit you love! Mangoes would be absolutely delicious in these parfaits, and they'd also be great with fresh pineapple, peaches, cantaloupe – the sky is the limit!
NEVER MISS A POST! FOLLOW ME ON:
These Tropical Fruit Breakfast Parfaits are a delicious healthy breakfast, and they're also a great time-saver! The granola can be made in advance for a quick and easy morning prep time, or the parfaits can even be assembled the night before (although I wouldn't recommend including fruit like bananas that are best enjoyed immediately after peeling).
I hope you enjoy this easy, healthy recipe for Tropical Fruit Breakfast Parfaits! Let me know in the comments below, what other easy, healthy recipes would you like to see on The Busy Baker?
If you love these Tropical Fruit Breakfast Parfaits you'll LOVE these reader-favourite recipe I have linked below!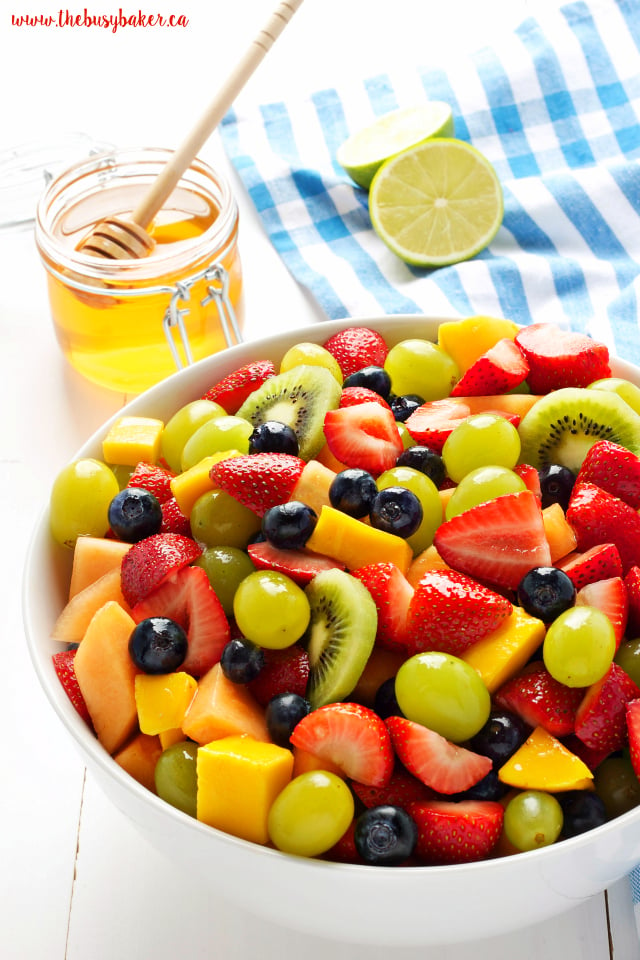 This Honey Lime Fruit Salad is the perfect addition to any brunch buffet and my readers rave over the honey lime dressing!!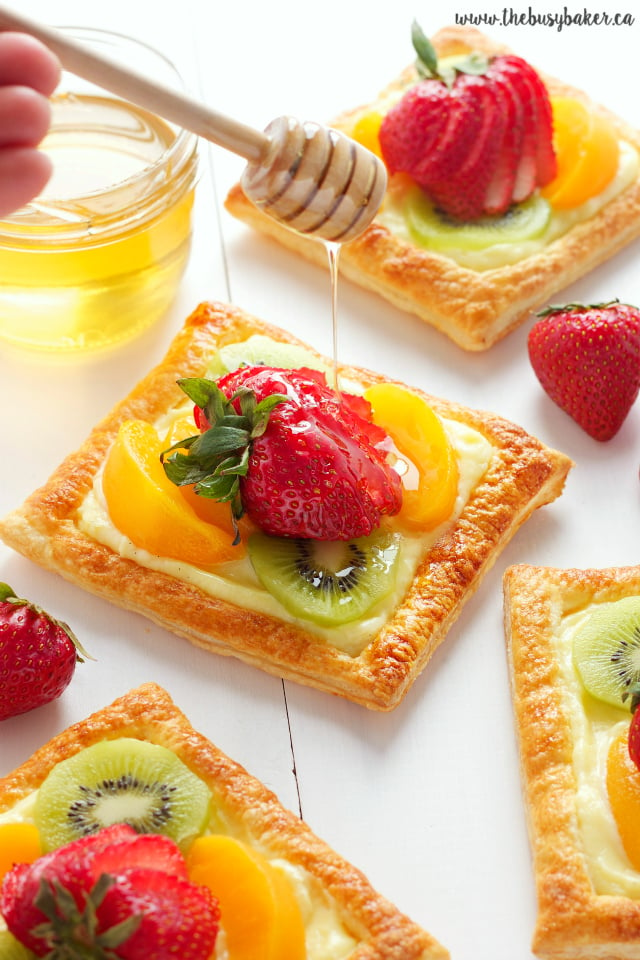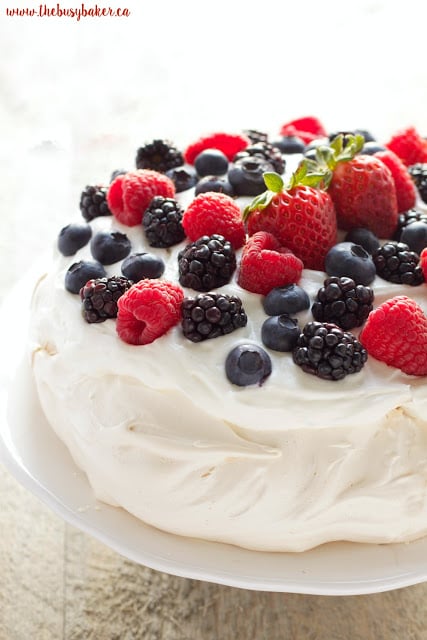 Save