Is the pressure of trying to come up with a healthy breakfast every day getting you down? Today I'm sharing my favourite Breakfast Fruit and Granola Parfaits (Basic Homemade Granola Recipe) that make the perfect healthy breakfast every day of the week! Start with my recipe for Basic Homemade Granola and switch it up with your favourite fruits, nuts, and other mix-ins, or follow these 3 easy and delicious granola parfait recipes to add a spark to your healthy breakfast routine!
NEVER MISS A POST! FOLLOW ME ON:
If you
follow me on Instagram
you'll know that I've shared my breakfast in my Instagram stories for the last few days. I've been obsessed with homemade granola for a long time and I've shared many of my favourite granola recipes with you over the years, like this
Chocolate Coconut Granola
, or this
Blueberry Pumpkin Seed Granola
. Since the new year began I've been rekindling my love for homemade granola and I just can't get enough. Seriously!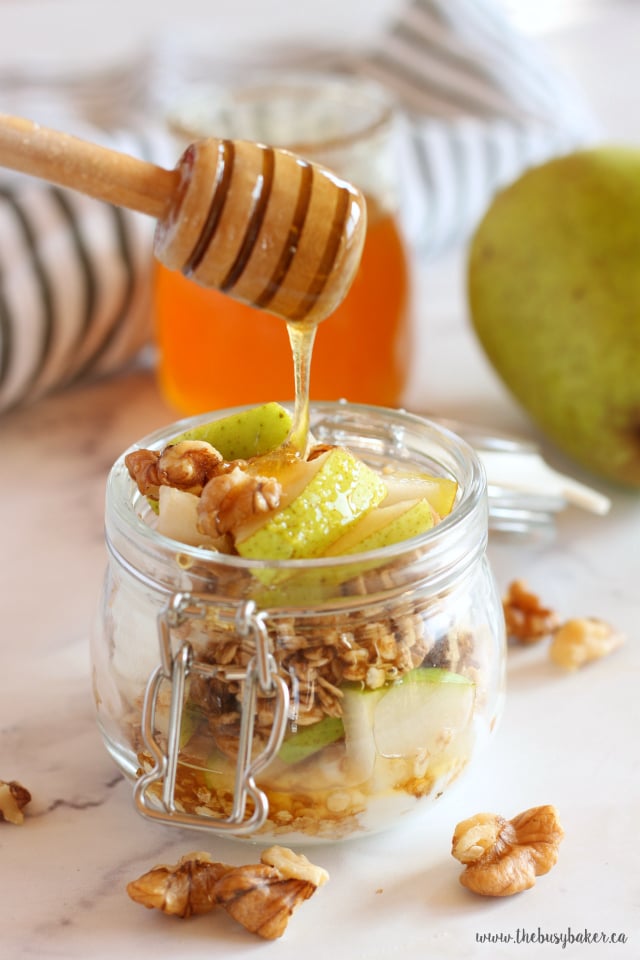 The second parfait is a delicious Tropical Fruit Breakfast Parfait. I love tropical flavours for breakfast and the combination of pineapple, banana and lime in this parfait is simply delicious. Just layer some of my Basic Homemade Granola (find the recipe below!) with some plain Greek yogurt, some sliced banana, fresh pineapple chunks, shaved coconut, and a drizzle of fresh lime juice for a tropical kick! I've actually shared another version of this
Tropical Fruit Breakfast Parfait
, which you can find HERE, but this recipe really keeps it simple for the perfect quick and easy tropical-inspired breakfast!
the original recipe here
!
NEVER MISS A POST! FOLLOW ME ON:
Looking for more delicious brunch recipes? Here are my favourites:
Save