These Best Ever Starbucks Pumpkin Scones are everyone's favourite fall treat for pumpkin season! And they taste even better than Starbucks' Pumpkin Scones – they're more moist and tender, and even more delicious!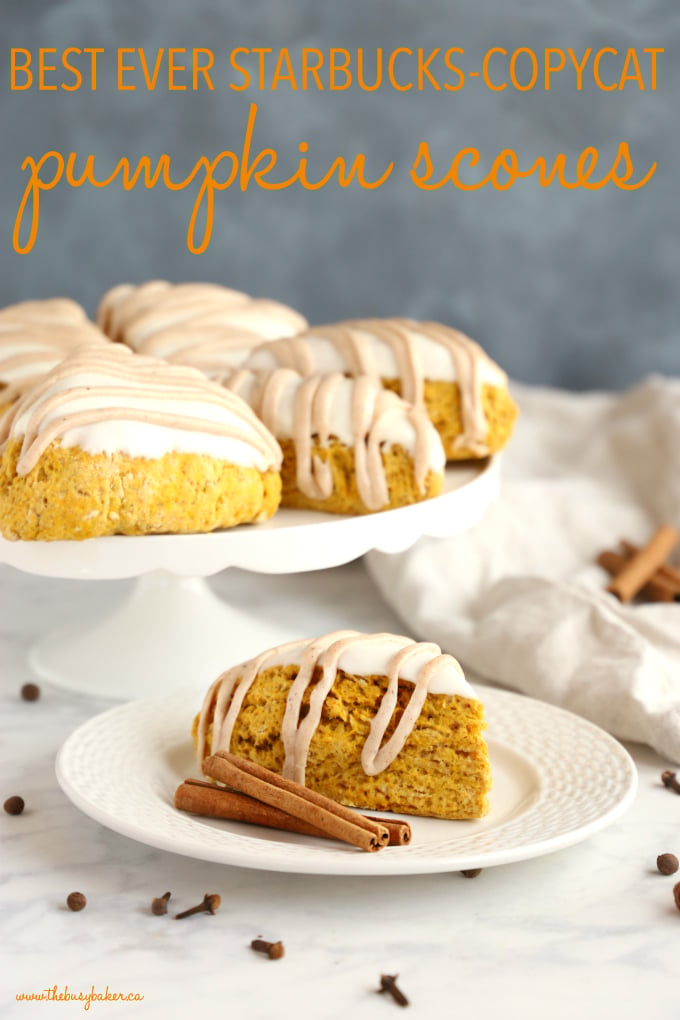 NEVER MISS A POST! FOLLOW ME ON: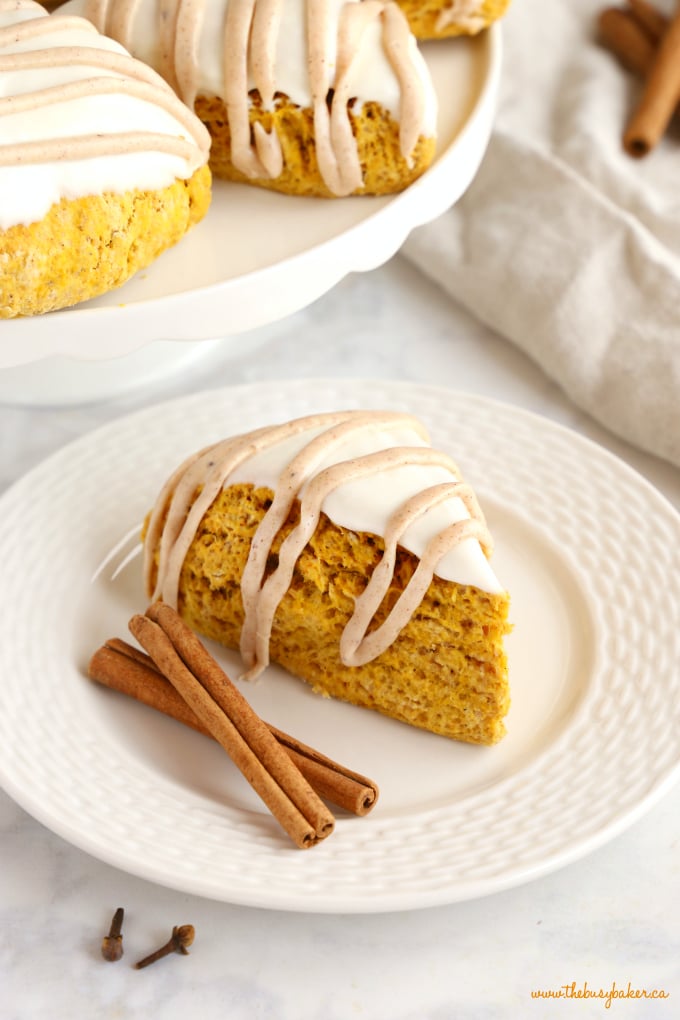 If I had to nail down my favourite fall recipe of all time it might have to be these Best Ever Starbucks Pumpkin Scones. I've mentioned before that I'm not much of a coffee fan, but that didn't stop me from frequenting the Starbucks drive through several times a week on my way to work (in my previous life when I had a "real" day job, that is). Aside from their Pumpkin Spice Lattes, their Pumpkin Scones were the real reason I went so often. That is, until I started making these delicious scones at home myself!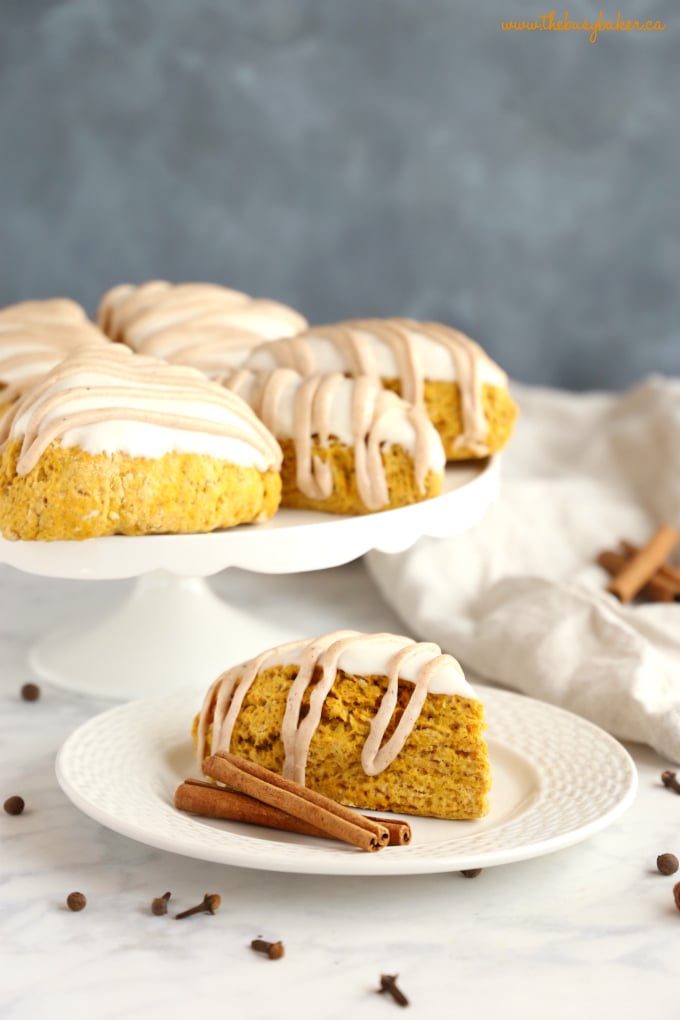 I've been making these Best Ever Starbucks Pumpkin Scones for years and years and funnily enough they were actually what prompted me to start this blog in the first place! Yes, you read that right…I made these scones for some friends one day and one of them remarked that I needed to start a food blog to share all my delicious recipes like this. Almost 4 years later, here we are and I'm FINALLY getting around to sharing these amazing Best Ever Starbucks Pumpkin Scones with YOU!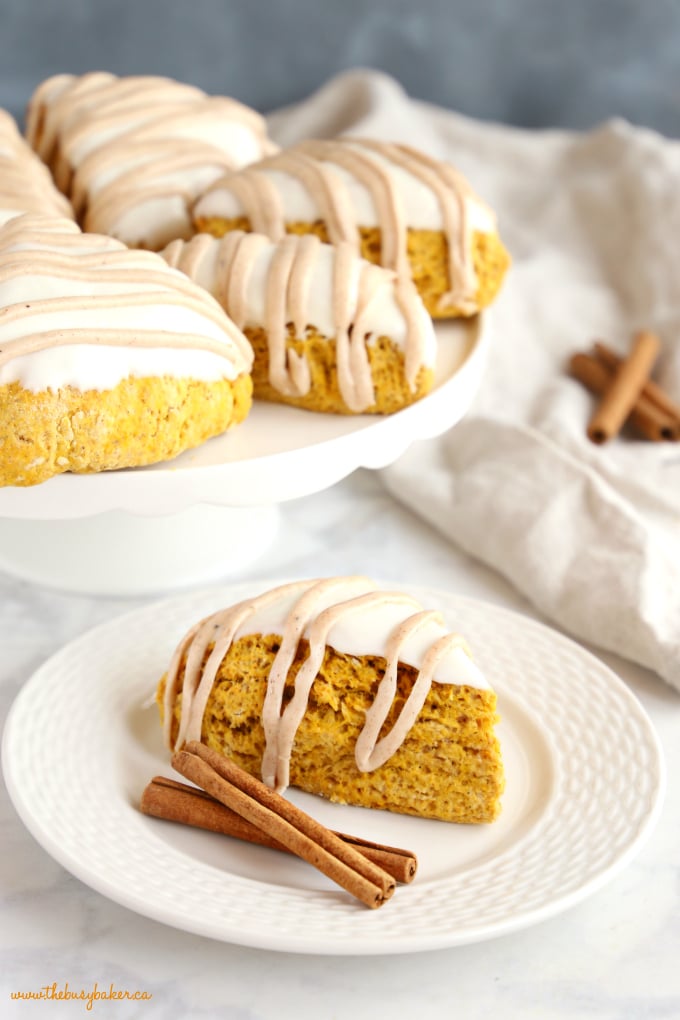 Trouble in scone paradise? Try my BEST tips for delicious, flaky, moist scones every single time:
Use COLD butter! – Cold butter straight from the fridge is what helps create those flaky layers you see in bakery scones. Using warm or room temperature butter will cause your scone dough to be too liquid-y and you'll end up with a mushy mess!
Use your HANDS! – The best way to combine the dry ingredients and the butter is with your hands, using quick rubbing motions. Pick up a handful and rub it once between your hands to create small sheets of butter instead of tiny clumps. This will help create those flaky layers!
FOLD, don't knead! – When the dough is just about mixed (when you still see flour!), pour it out onto a work surface and fold it in half, and in half again (and again…) until everything is combined. This will also create those delicious layers and prevent the dough from becoming dry.
Don't over-mix! – Nobody likes a tough, dry scone. Mix just until the flour almost disappears and you'll be left with flaky layers and a nice, tender scone!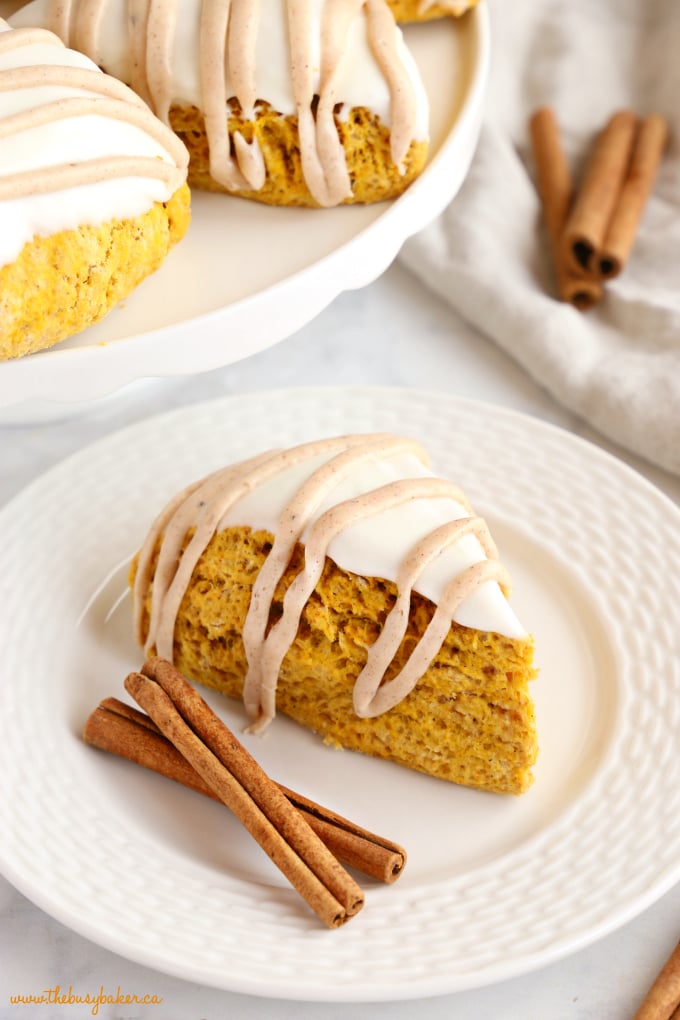 NEVER MISS A POST! FOLLOW ME ON:
I hope you love these Best Ever Starbucks Pumpkin Scones as much as we do! Let me know in the comments below, what's your favourite fall recipe? I'd love to know!
Kitchen Products I recommend: