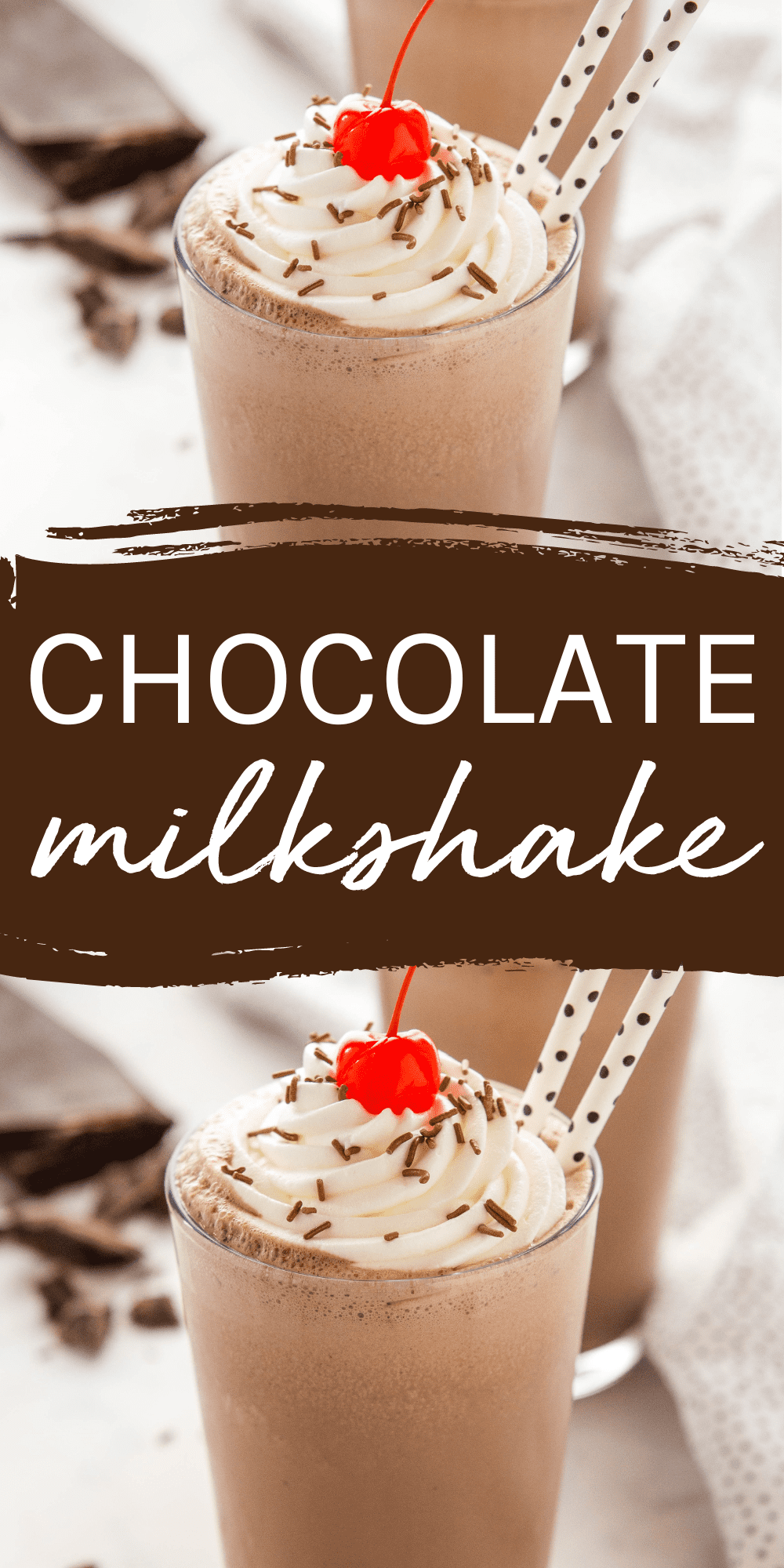 This Chocolate Milkshake recipe is a cool, creamy, smooth, and indulgent treat with an intense chocolate flavour. Made with only 2 basic ingredients – the BEST milkshake recipe!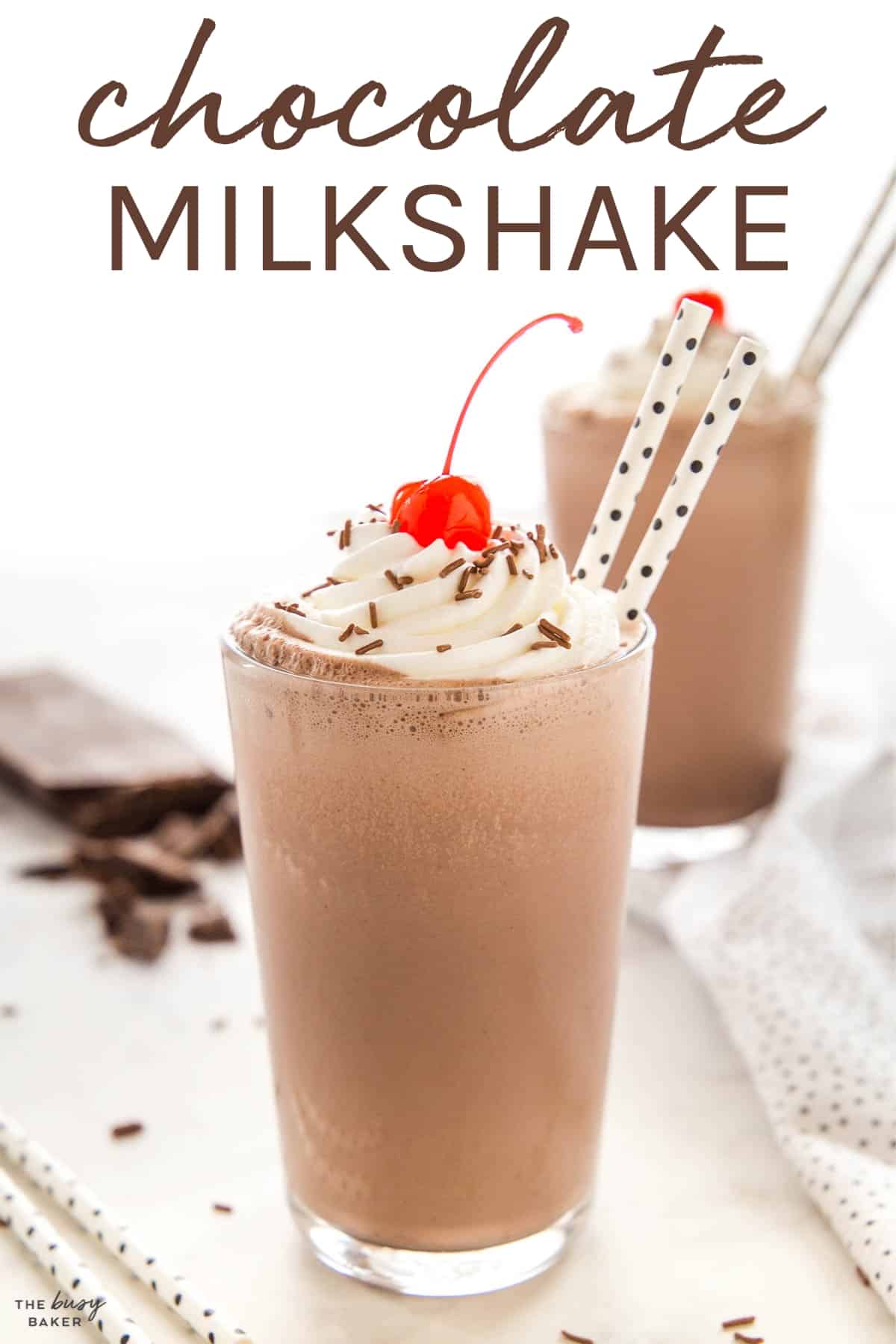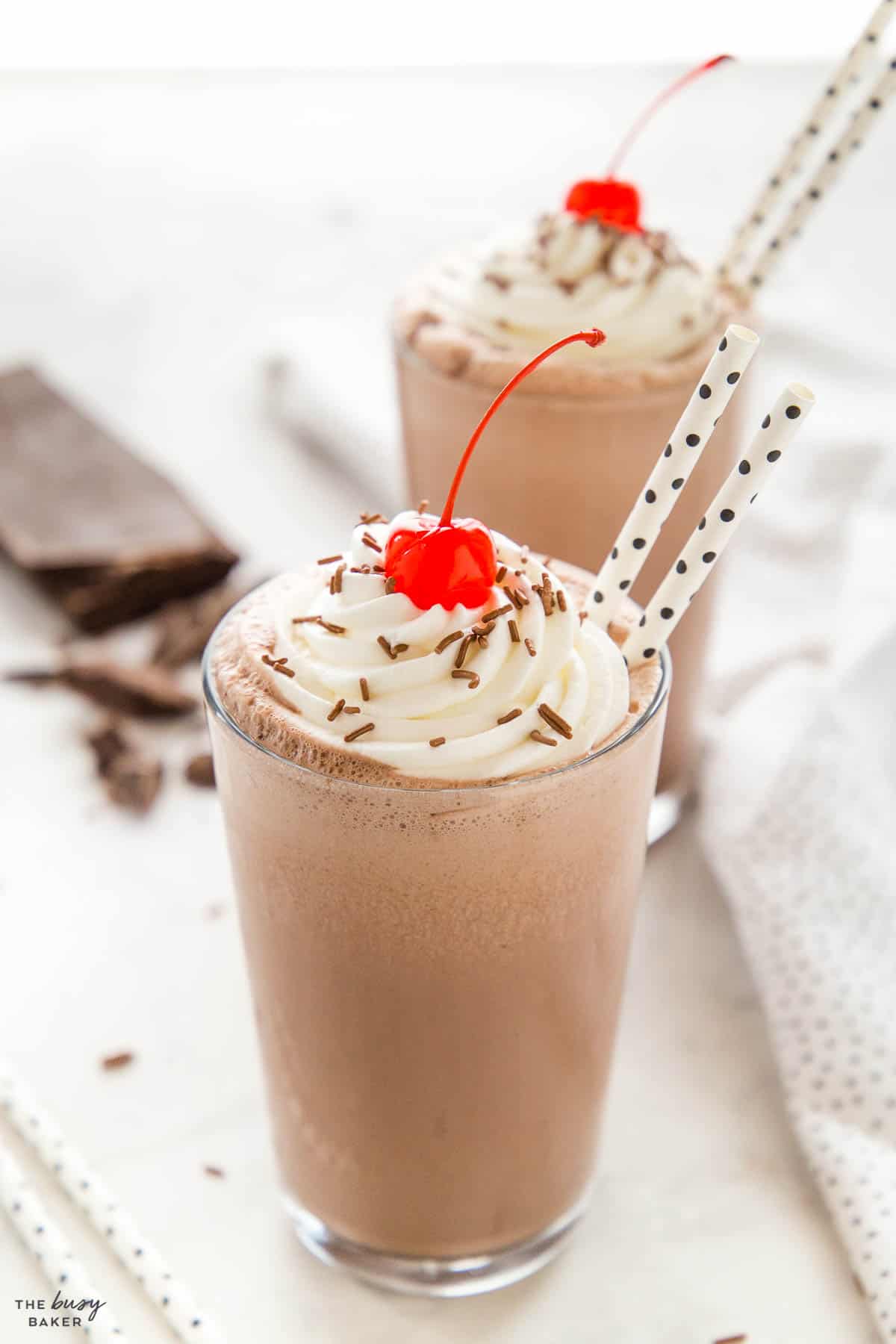 When it comes to classic desserts, nothing beats a milkshake, and this Chocolate Milkshake Recipe is as classic as it gets! With the perfect balance of sweetness and the best creamy texture, this treat can easily be made at home by blending chocolate ice cream with whole milk.
You don't have to go to your favourite fast food restaurant to get a milkshake anymore! By following our simple tips and tricks, you can create the most delicious, thick and creamy Chocolate Milkshake recipe right in your own kitchen!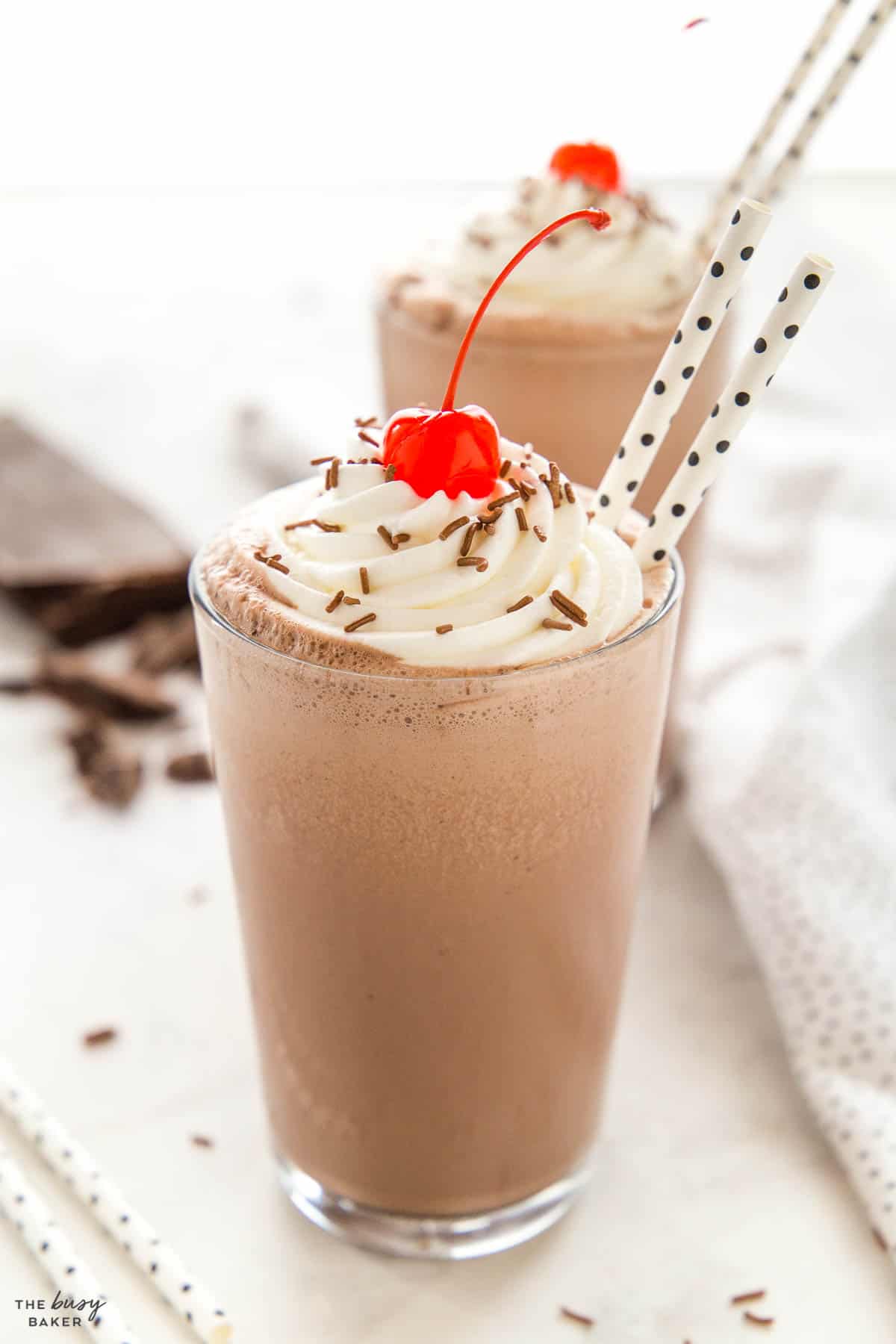 A chocolate milkshake is a basic milkshake recipe made with a few simple components:
High-quality chocolate ice cream: Chocolate ice cream made with real chocolate is the most important ingredient in this recipe. It provides the creamy, rich and sweet base for the milkshake. You can use any brand or type of chocolate ice cream, depending on your preference, but we suggest making sure to use a high-quality chocolate ice cream that's made with real cream and real chocolate for the best flavour and texture. Non-dairy ice cream can also be used, and we suggest using one that's creamy in texture.
Milk: Feel free to use any variety of milk, but we suggest using whole milk because it will create a richer and creamier milkshake. Non-dairy milks such as almond milk, oat milk, coconut milk, or even soy milk can also be used as a substitute.
Whipped cream: Optional, but a dollop of whipped cream on top adds a touch of decadence.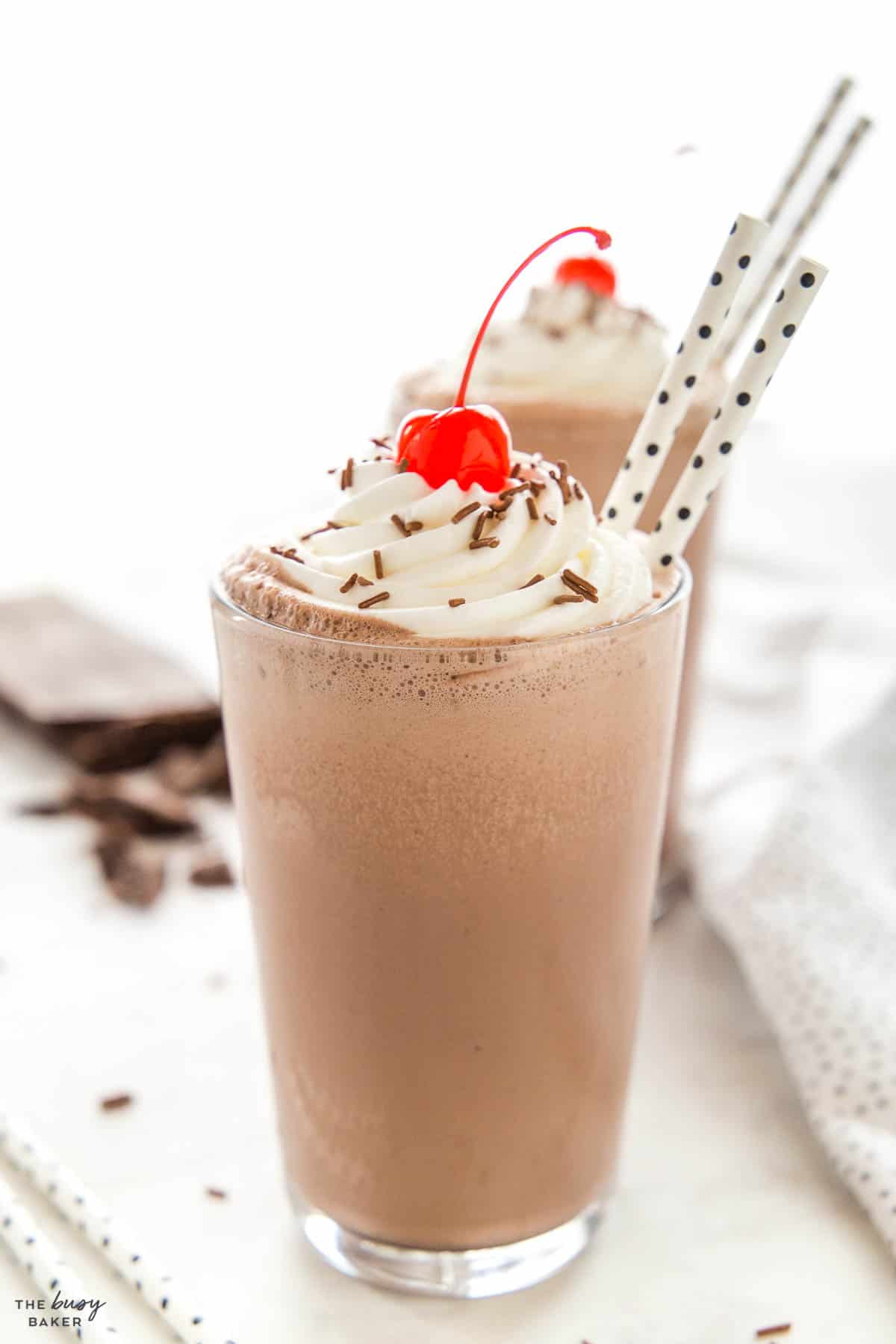 ---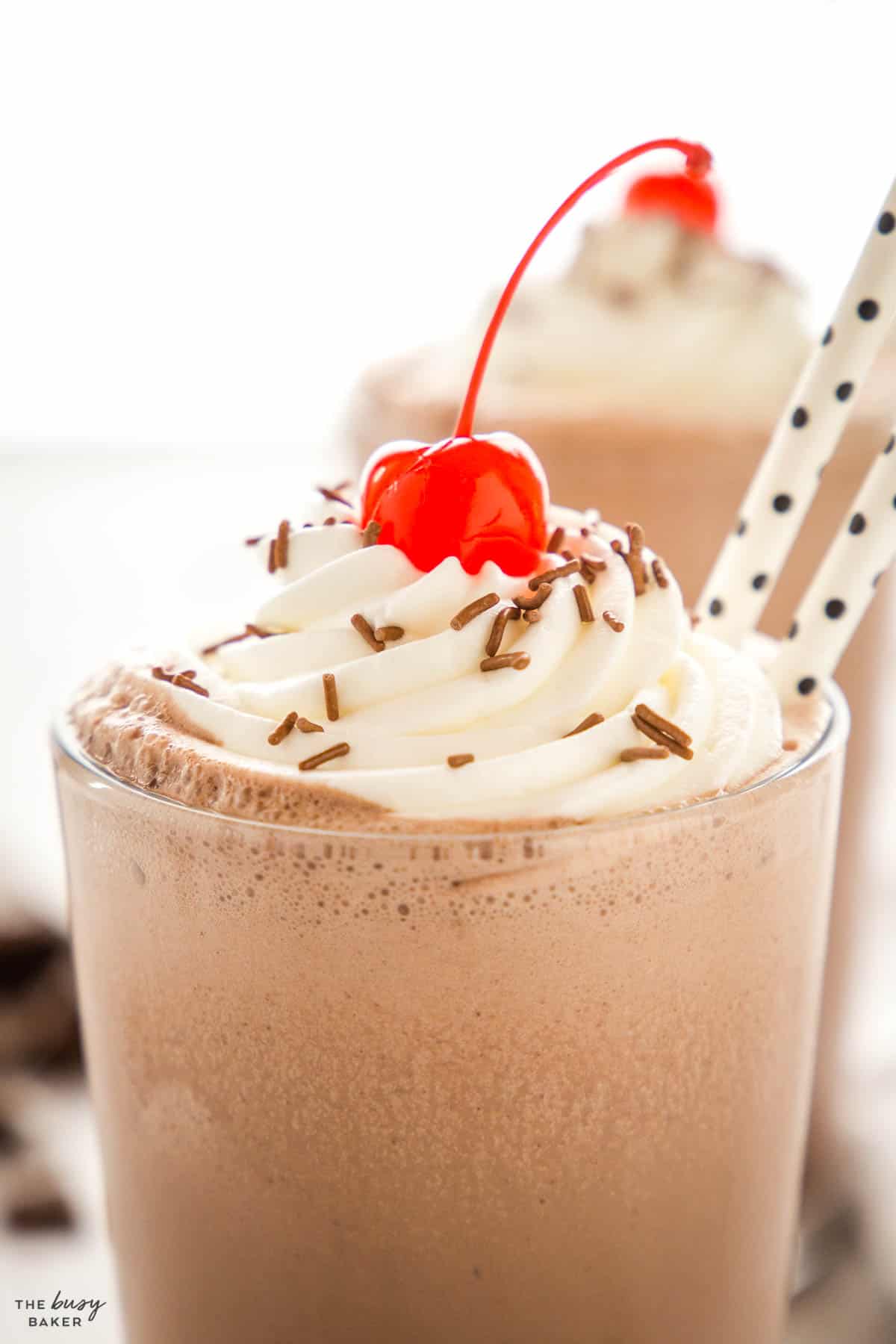 Following a milkshake recipe doesn't require fancy equipment, but there are a few simple kitchen tools that are essential (affiliate links):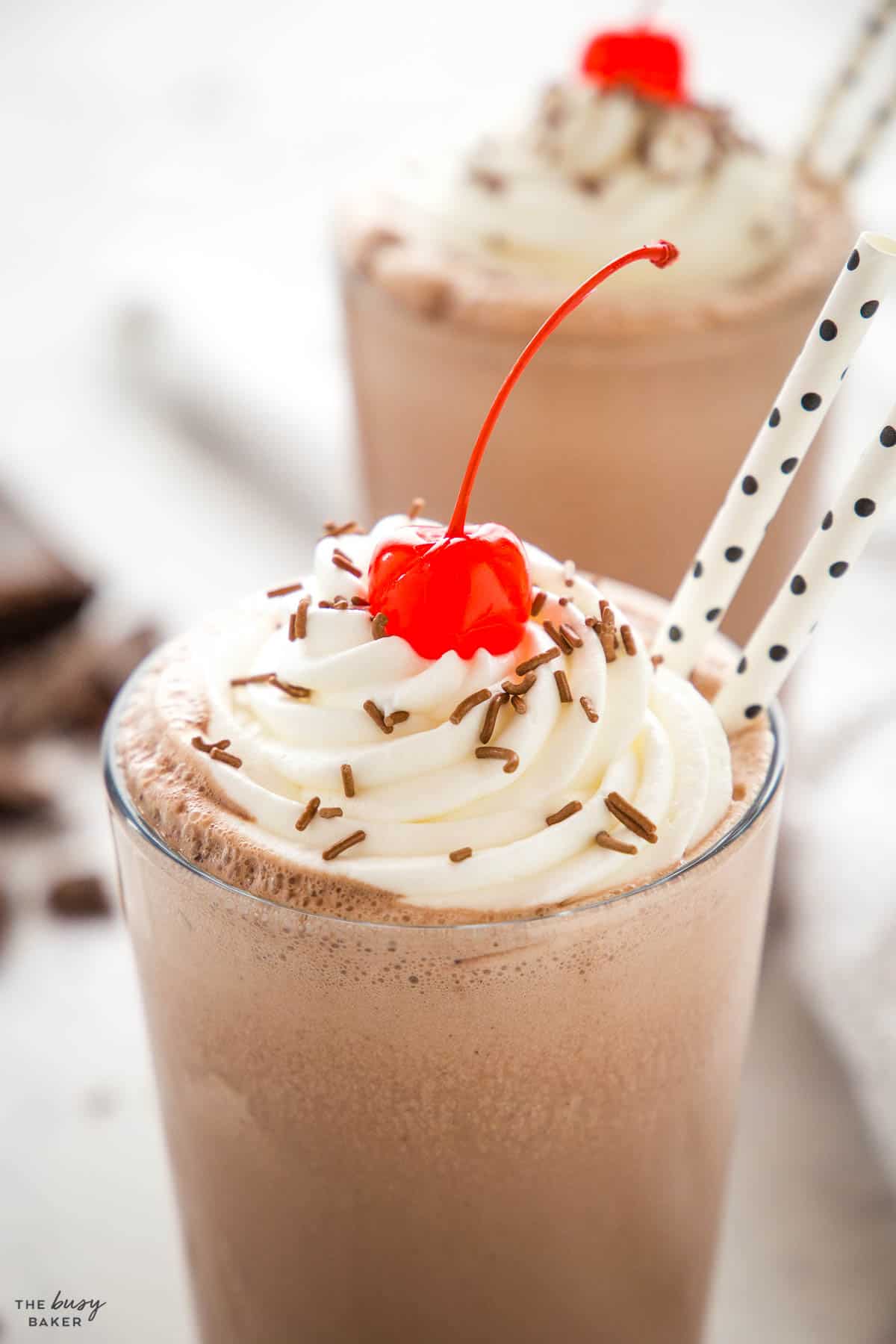 To make this recipe, you'll only need a few basic ingredients. Our BIGGEST tip for the best homemade milkshake you'll ever enjoy is to choose high-quality ice cream. Select a chocolate ice cream that's made with real cream and real chocolate for the best flavour and texture.
In addition to the ice cream, you'll also need whole milk.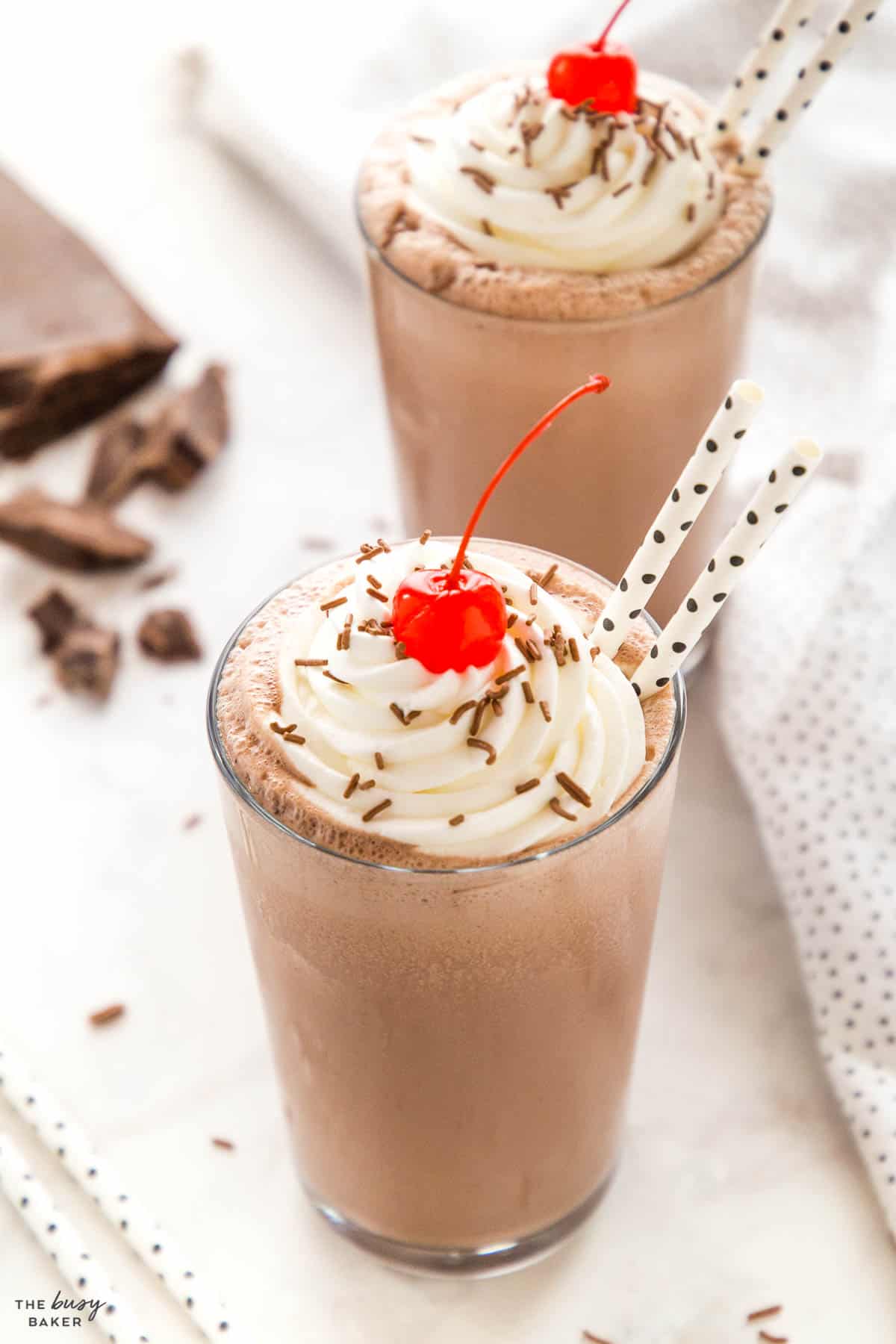 Double Chocolate Chunk: Add a handful (or two) of chocolate chips to the blender for a delicious twist with chocolate chunks!
Peanut Butter Chocolate: Add a spoonful of creamy peanut butter to the blender to add some nutty flavour.
Chocolate Cookies and Cream: Throw in a few Oreo cookies to this classic chocolate milkshake to create a delicious cookies and cream flavour.
Funky Monkey: Add a ripe banana to the blender and you'll have a delicious chocolate and banana milkshake!
Chocolate Strawberry: Add fresh or frozen strawberries to create a sweet and fresh chocolate strawberry treat!
Chocolate Caramel Milkshake: Add caramel sauce and a few pinches of sea salt to the blender to make a chocolate salted caramel milkshake that's so divine!
Nutella: Add a spoonful of Nutella to the blender for a delicious chocolate hazelnut twist!
Mint Chocolate: Add a few drops of mint extract for the perfect mint chocolate treat!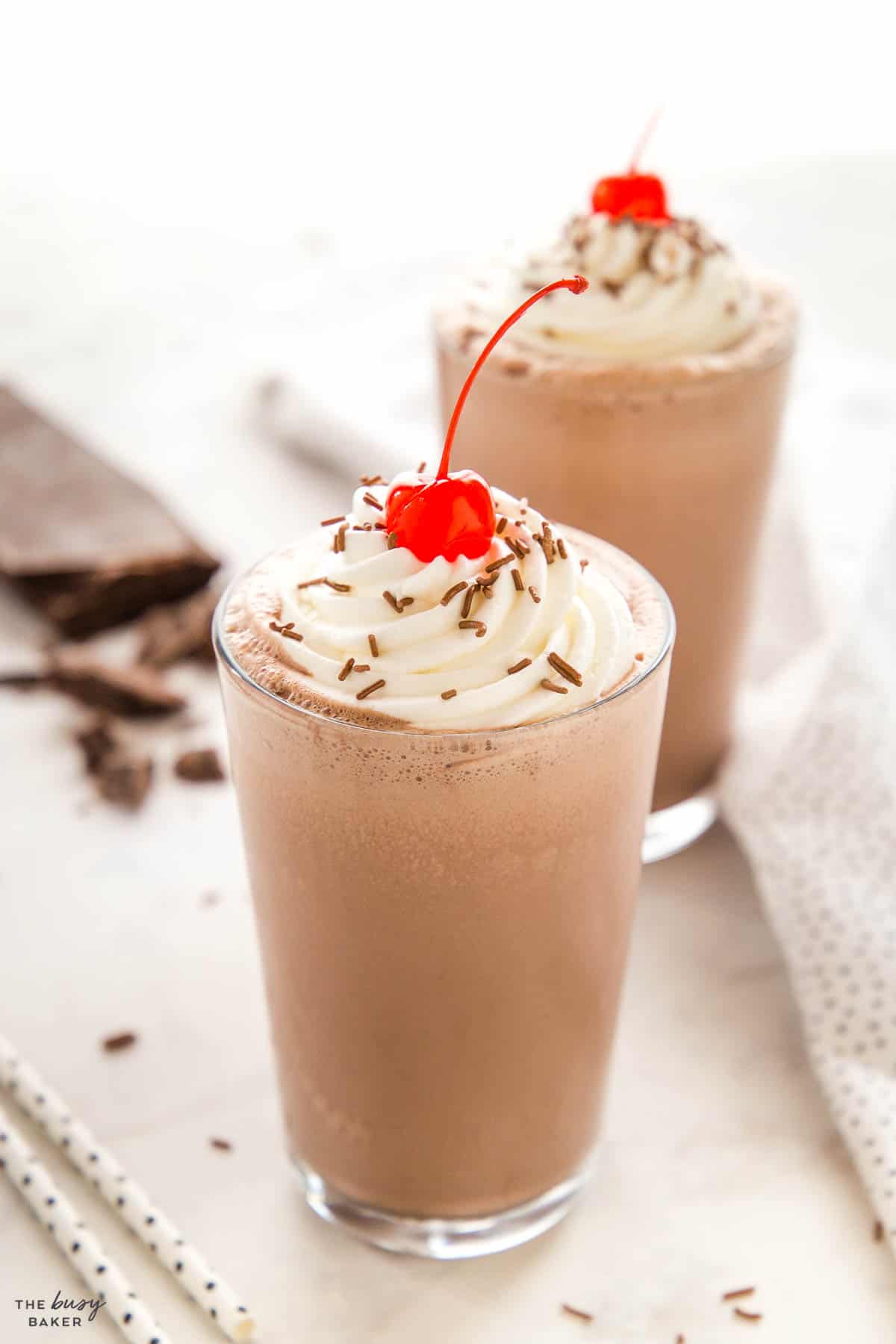 Time needed: 10 minutes
Follow these steps for the perfect homemade milkshake!
Start with high-quality ingredients.

High-quality ice cream is the key to a delicious milkshake with a ton of flavour and the perfect creamy texture. Choose ice cream made with real cream and real chocolate for the best flavour and texture.

Blend on low speed.

Blend your milkshake ingredients on low speed until creamy and smooth. If you have a high-powered blender, the speed of the motor can create heat which will quickly melt the small ice crystals in the milkshake, making it more liquid-y and less thick and creamy. Blending on low speed keeps the milkshake cold and causes it to remain thick.

Serve immediately.

Milkshakes are best served right away so blend it, pour it into your favourite glasses, and top with some whipped cream, some sprinkles, a cherry and add a cute paper straw!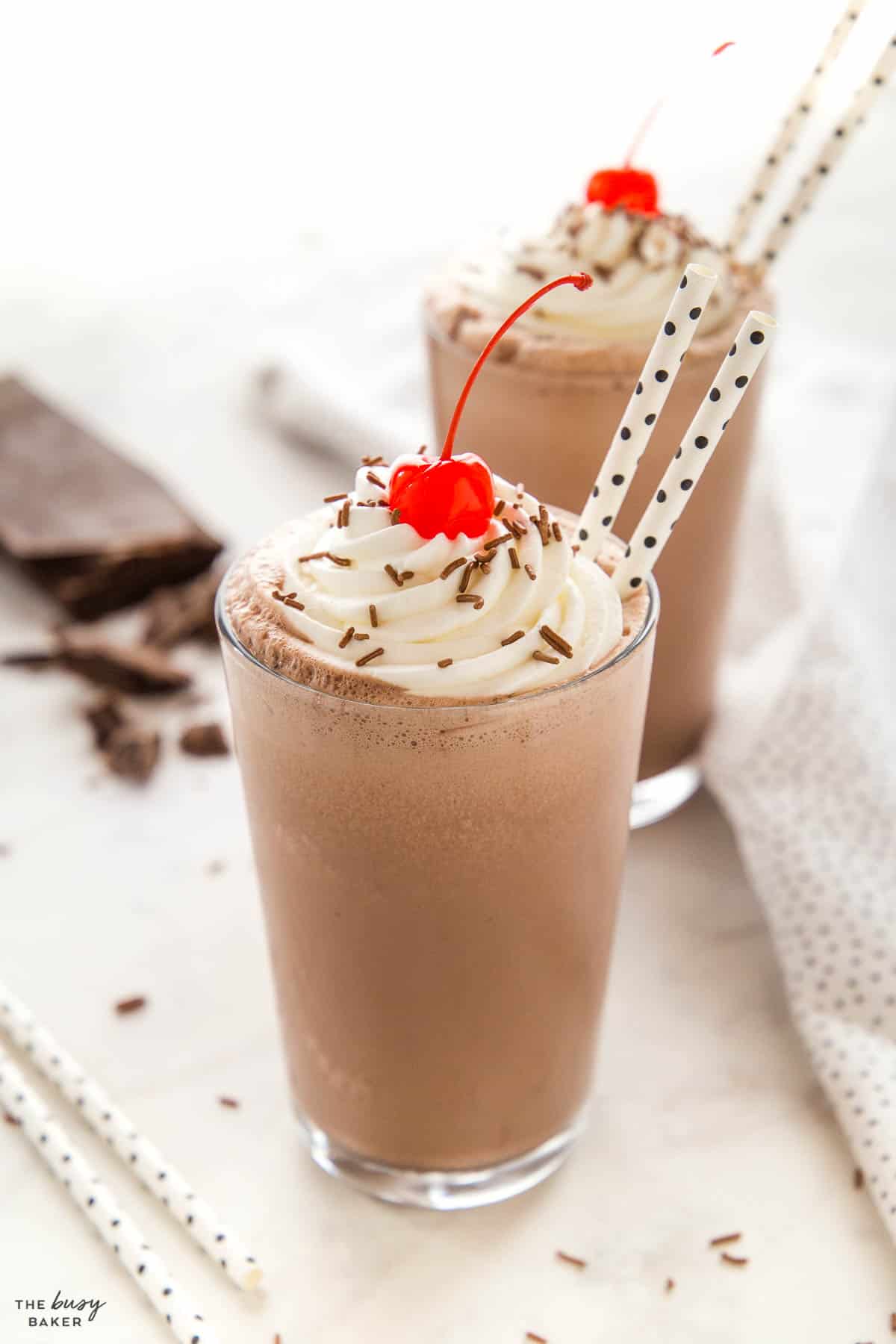 What is chocolate milkshake made of?

Chocolate milkshakes are made of chocolate ice cream and whole milk.
Are chocolate milkshakes healthy?

Because milkshakes are made with ice cream which is high in sugar and fat, they're not the healthiest choice.
Is milkshake basically ice cream?

Milkshakes are blended ice cream with milk and added flavours.
Is milkshake just ice cream and milk?

Milkshakes can be just ice cream and milk, but most milkshakes also contain other flavours like fresh fruit, chocolate, cookies, candy, or other flavourful add-ins.
How do I make a homemade milkshake without a blender?

Making a homemade milkshake without a blender is difficult. We'd suggest using a hand-held blender or hand mixer instead of a blender if you don't have one.
What is the best ice cream to use for homemade milkshakes?

High-quality ice cream made with real cream and real flavours (like real vanilla beans, real fruit, etc.) are best for homemade milkshakes because they create the best flavour and texture.
Can I make a milkshake without using ice cream?

You can't really make a milkshake without ice cream, although you could use soy, oat or coconut ice cream, or even your own homemade ice cream in place of conventional ice cream.
How many calories are in a homemade milkshake?

In a large milkshake there are just over 500 calories.
How do I store leftover milkshake?

We don't recommend storing leftover milkshakes because the texture won't remain the same as the ice crystals melt. If you freeze it, it will become rock hard because of the added milk and if you leave it in the fridge it will liquify. It's best to enjoy it immediately.
How do I make a thick and creamy milkshake?

The key to a thick and creamy milkshake is the right ice cream to milk ratio (2:1 works well) and blending on low speed to maintain thickness.
How do I make a vegan milkshake at home?

Making a vegan milkshake is easy – simply substitute the ice cream and milk for your favourite vegan ice cream and non-dairy milk.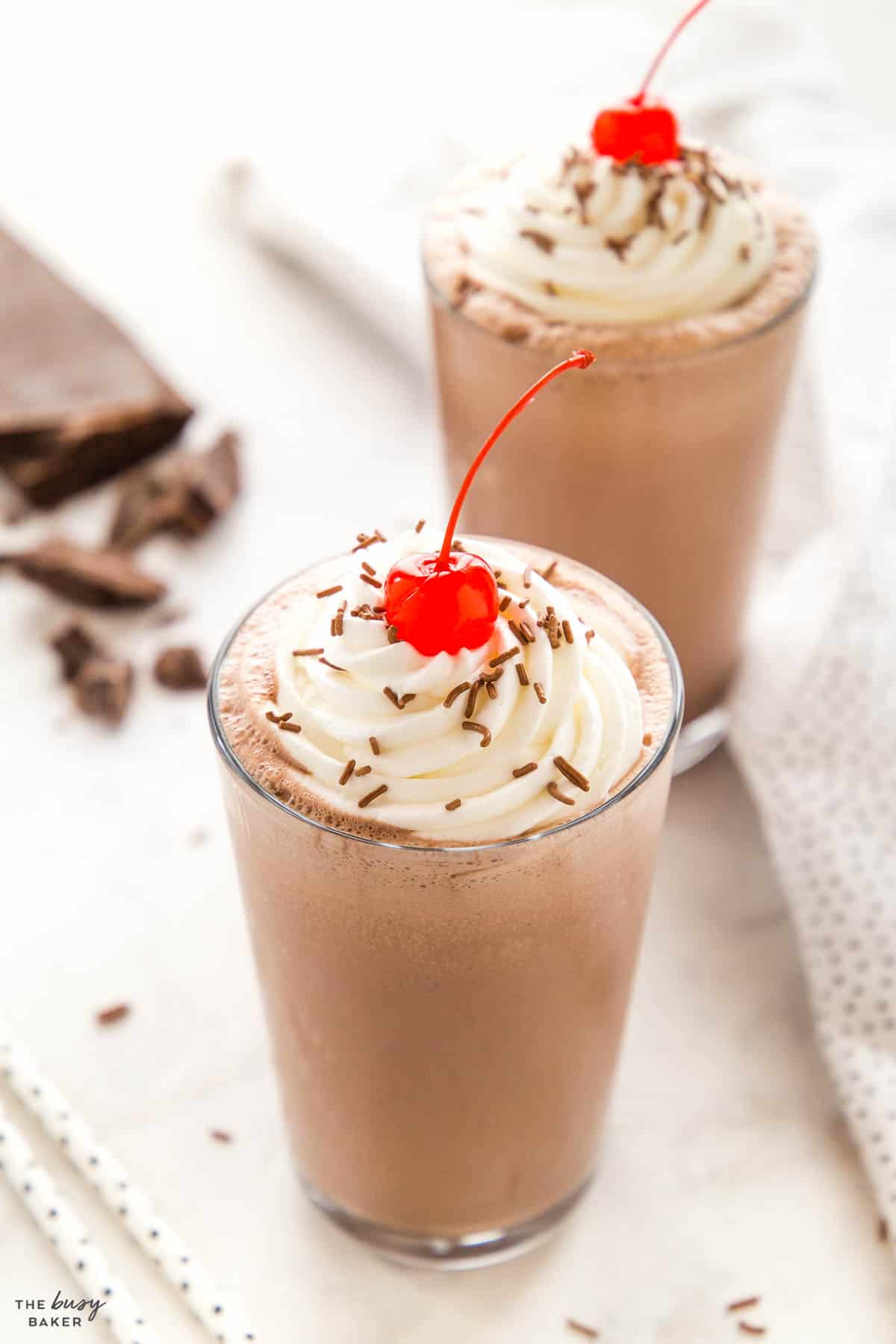 ---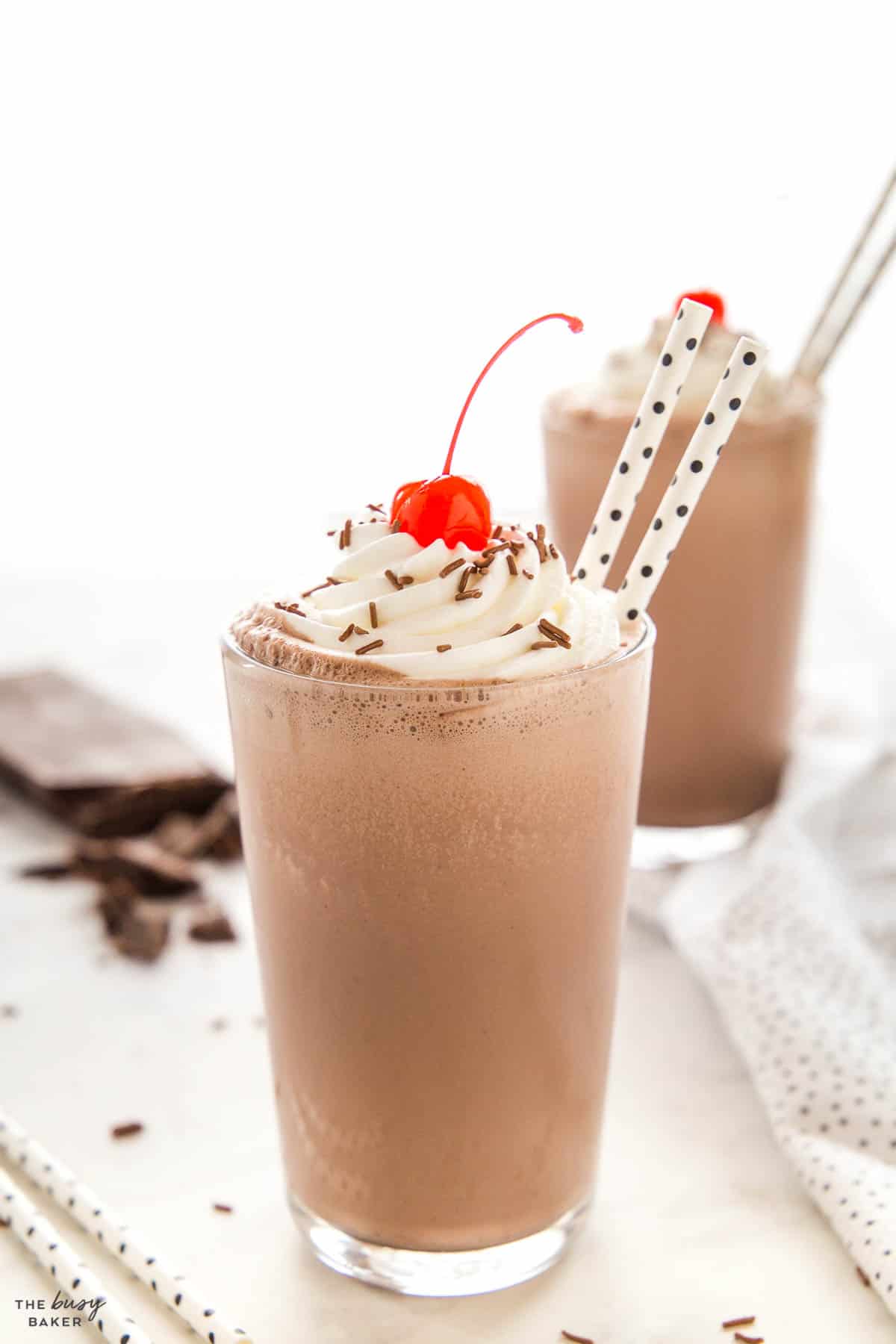 We hope you love this recipe as much as we do! Let us know in the comments below, what's your favourite milkshake flavour? We'd love to know!
If you made this, share a photo!
Are you trying this recipe? Use the comment form below to share your take; now with support for image uploads and comment voting!
Share a photo
Chocolate Milkshake
Indulge in a smooth, creamy and cool treat with an intense chocolate flavour. This Chocolate Milkshake recipe has just two basic ingredients!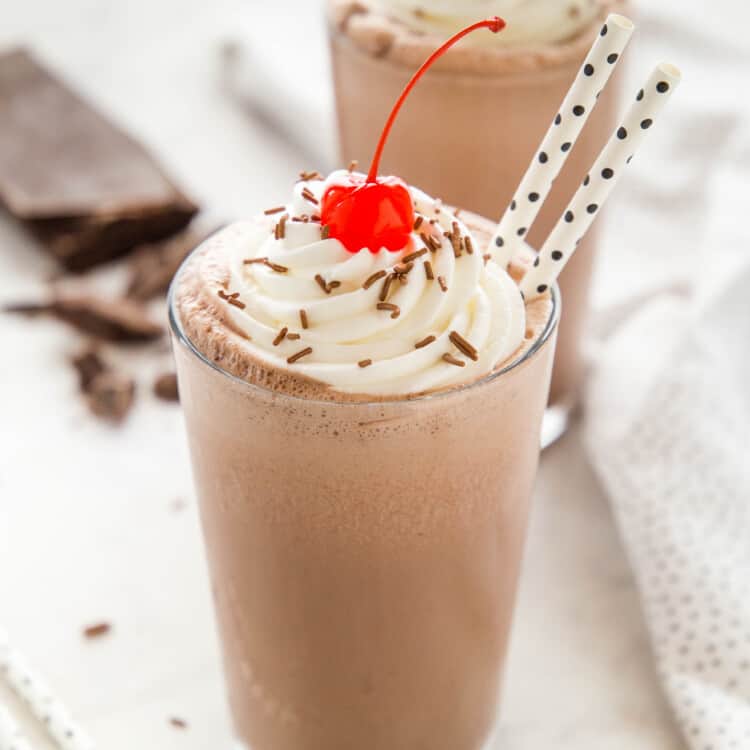 Recipe:

Ingredients
3

cups

chocolate ice cream

1 1/2

cups

whole milk

whipped cream, sprinkles, maraschino cherries for garnish (optional)
Recipe:

Instructions
Add the ice cream and milk to the blender.

Add the lid and blend on low speed until creamy and smooth.

Serve in tall glasses and garnish with some whipped cream, sprinkles and maraschino cherries, if desired.
Recipe:

Notes
Storage Instructions
We don't recommend storing this milkshake after it's been made as it will lose its texture. Milkshakes are best served immediately after blending.
Recipe:

Nutrition

Nutrition Facts

Chocolate Milkshake

Amount Per Serving (1.75 cups)

Calories 537

Calories from Fat 252

% Daily Value*

Fat 28g43%

Cholesterol 89mg30%

Sodium 220mg10%

Potassium 768mg22%

Carbohydrates 64g21%

Protein 14g28%

Vitamin A 1120IU22%

Vitamin C 1mg1%

Calcium 441mg44%

Iron 2mg11%

* Percent Daily Values are based on a 2000 calorie diet.

Notice: Nutrition is auto-calculated, using Spoonacular, for your convenience. Where relevant, we recommend using your own nutrition calculations.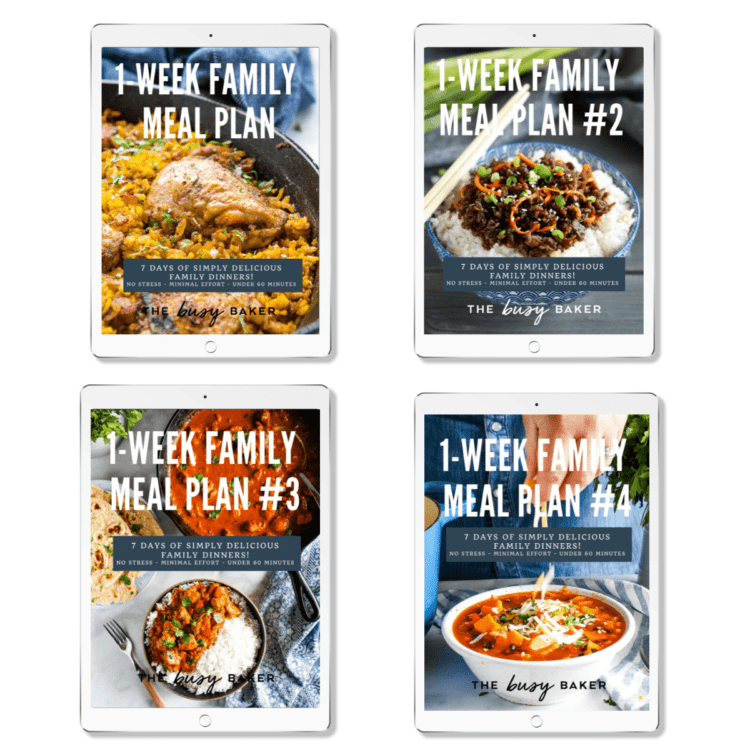 Looking for more?
TRY OUR MEAL PLANS!
Let us do the work for you with 7 days of deliciously easy family dinners, grocery lists, meal prep guides and MORE!
Buy 2, save 20%!
Buy 3, save 30%!
Buy 4 or more, save 40%!
Click here to learn more!